Summer is a great time to take that long road trip that you have always dreamed of. With warm, sunny weather and good company in tow, a cross-country RV trip can is sure to help you make fantastic memories that last a lifetime. Seeing America from the open road is an amazing way to bond with family and friends, and treat your loved ones to a thrilling experience. Before you set out to explore those quaint diners, small towns, and breathtaking views, plan ahead to prevent any mistakes or mishaps that may hinder the fun and thrill of the trip. Refer to the following tips and tricks to help you plan the perfect cross-country RV journey, and get ready for the drive of a lifetime!
1. Work Out the Finances
You probably know that extended road trips, although a lot of fun, come with their own unique expenses. Therefore, the first thing you must do is chart out your budget. Ideally, you should include every small expense that you might incur on your trip. Aside from the obvious costs of gas and campground fees, consider things like how much you want to spend on meals out vs. food and snacks in the RV, and admission to national parks, historical sites, or amusement parks. Once you have the total, add some more to it for cushion. Once you set out your budget, you will know how much you have in hand – and in the bank – for your road trip.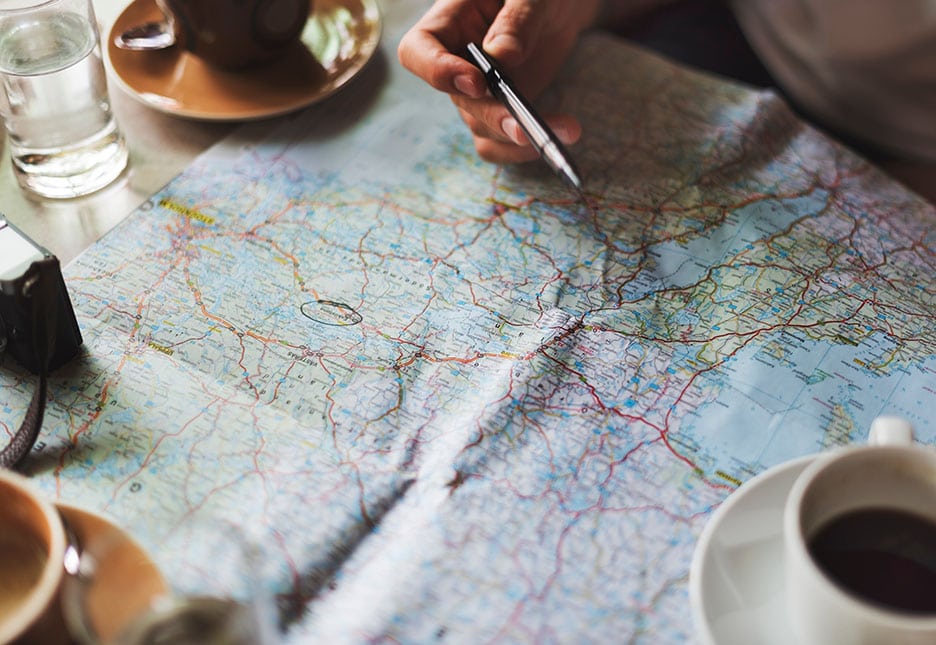 2. Work Out the Route
It is important for you to take out a physical map and work out the route you will take. While GPS devices and online maps are excellent and informative, you might travel through regions with low connectivity that only a physical maps can get you through. Once you start planning your route, mark the gas stations, hospitals, campgrounds, and restaurants. With this information marked out, you can enjoy the trip even more as you won't have to spend any extra time locating the nearest amenities.
Pro tip: If possible, try to include scenic routes when charting your course. It's easy to get bored while passing through small towns and suburbs. Scenic routes will offer a treat to your senses and are like a warm embrace for your road-weary soul.
3. Check the Paperwork
Once you have marked the route, it is time to check your driver's license, driving permits, and any other documents that may be required. Don't forget to check for a photographic identity proof such as a passport, or birth certificate for young passengers. Many trips end abruptly due to a lack of one or more of these documents. Make sure your trip isn't one of them.
4. Keep Your Trip Flexible
Most of us want to have a well-set plan for any excursion we take. However, it is advisable to keep some extra time on your hands when venturing on a cross-country RV trip. You never know when you might take longer than you anticipated enjoying good conversation by a bonfire at night, or the spontaneous stargazing that kept you parked in place for one more night.
5. Pack Judiciously
On a cross-country RV trip, you will be on the road for many days. You should pack such that you don't run out of the basics too quickly (this goes for clothing as well as things like toothpaste, toilet paper, and dish soap). That said, over-packing is far more common during these trips. Most people stack up stuff inside their RV and don't end up using half of it. If you pack judiciously, you will carry just the right amount of supplies and amenities to last the entire trip.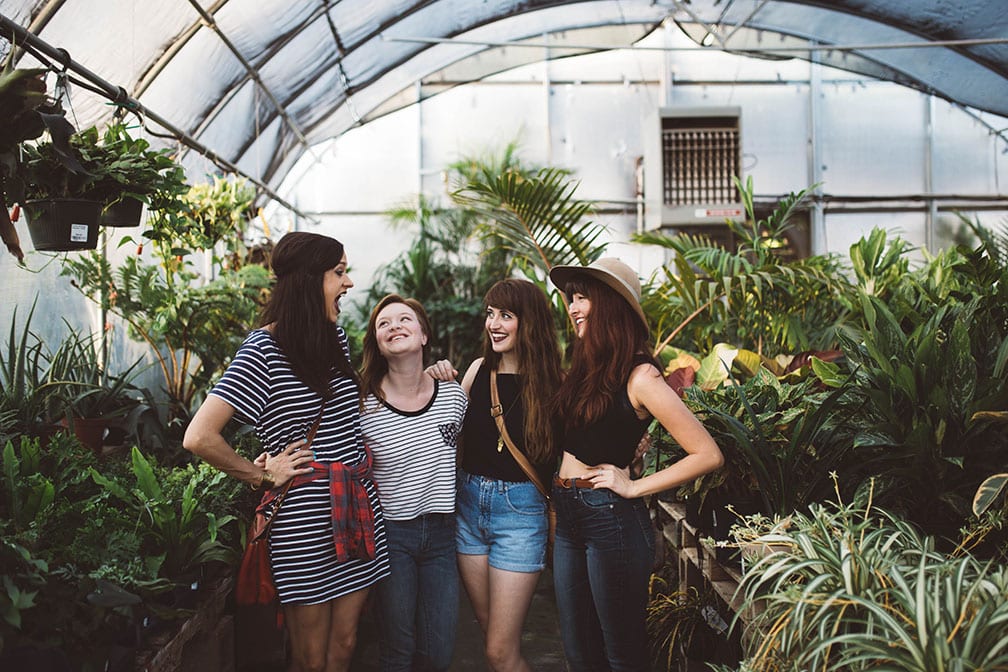 6. Choose Your Company Wisely
When you go on a cross country RV trip, you are going to spend the next few days (or weeks) with the same group of people. Make sure that you are comfortable with these people, otherwise your trip could be one you'd rather forget. It is best to go with people who know you, your traits, and your nature. The same applies the other way too.
7. Attend to Your RV
On your road trip, the RV will bear the most burden. Therefore, you should make a detailed inspection of your RV and do some prep work before you embark, including:
Applying rain guard to the windshield
Checking tire pressure
Installing bug deflectors
Checking the battery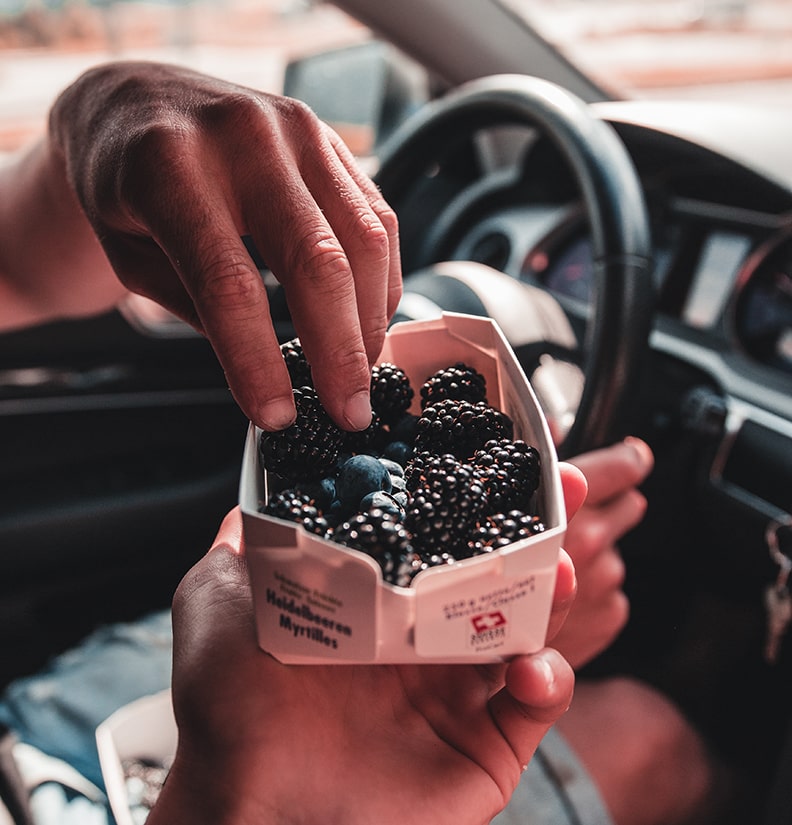 8. Stock Up on Healthy Snacks
Staying on the road for an extended period of time means that you may or may not have access to freshly cooked meals. Thus, you should stock up on healthy snacks that can be prepared in a jiffy. Try to minimize your consumption of unhealthy foods, except for the occasional treat or must-have local delicacy.
9. Pack for the Weather
If your route takes you through regions where you might face weather different from what you're currently experiencing at home, pack accordingly. Even if you have a roof throughout the trip, you should not take chances like venturing out in rain without a proper jacket and warm clothes to change into.
10. Don't Forget the Essentials
It is always good to pack extra medicines, first-aid kit, bug repellent, flashlights, and toiletries when going on a cross country RV trip. These always come in handy, and you don't want to be caught without them.
11. Share Your Route and Plan With Some Friends
Sure, this is the age of the internet, and the world is really getting smaller in terms of communication. But you never know when your phone may be out of reach or broken down. In such circumstances, you might want someone to know your location. Thus, before starting your trip, discuss your plan with a few close friends. This way, they will know where you might be in case you are not able to contact anyone for any unforeseen circumstance.
12. Don't Skip Insurance
Insurance is among the most important, yet most forgotten aspects of cross-country RV trips. Depending on the route of your trip, you might cross state or international borders. Thus, you might need additional insurance as per the law of the land. Research well and make sure that you are covered with all the required insurance papers.
13. Buy Passes for National Parks Ahead of Time
A single visit pass to one of our national parks usually costs around $20-30, but for just $80 you can get an annual park pass that covers entry for you and everyone in your vehicle at over 2,000 national recreation sites! The America the Beautiful National Parks and Federal Recreation Lands Pass gives you unlimited access for one full year. This deal is essential whether your cross-country RV trip includes a visit to more than one of these sites, or you think you might visit a park in your area or elsewhere at any other time during the calendar year.
Now that you know the expert tips and tricks for making the most of your cross-country RV trip, don't forget to bring a camera to capture some of the unforgettable moments ahead. Got some more tips or useful suggestions for making cross-country RV trips easy and fun? Share them in the comments below.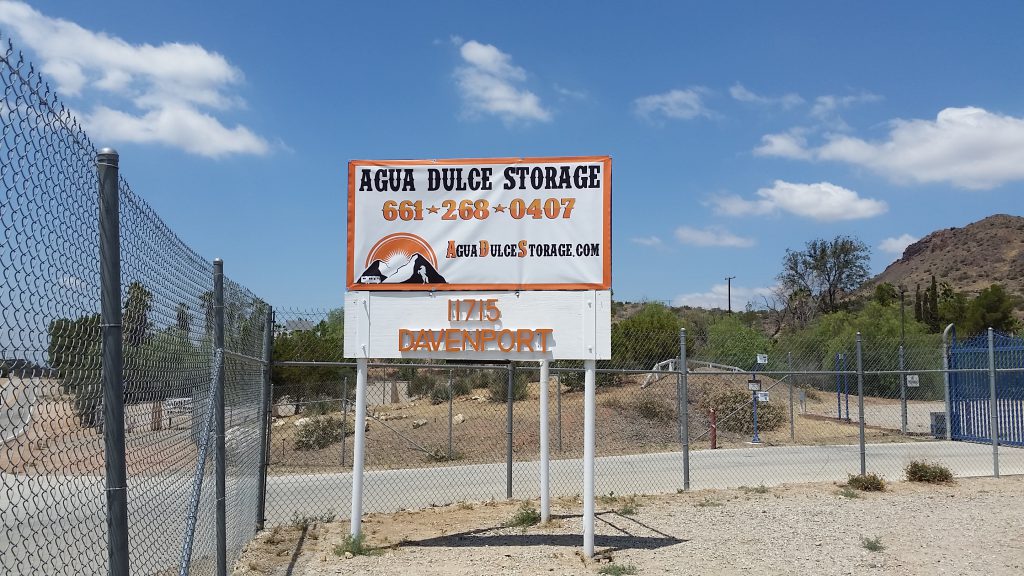 If you're looking for an RV Storage Facility to securely store your RV or 5th wheel, Agua Dulce Storage has got you covered! Here at Agua Dulce Storage, we offer a wide selection of parking units to accommodate for your need. To learn more about our storage facility, please check out our website at https://aguadulcestorage.com/.