When the coronavirus pandemic hit, traveling internationally was basically impossible. It's still at a crawl today, but people are slowly starting to get back onto planes to Mexico and some other countries opening up to tourism.
The last year has seen an explosion in the sales and use of RVs. People are taking road trips like never before, and the RV is a fantastic way to limit potential exposure and cut costs.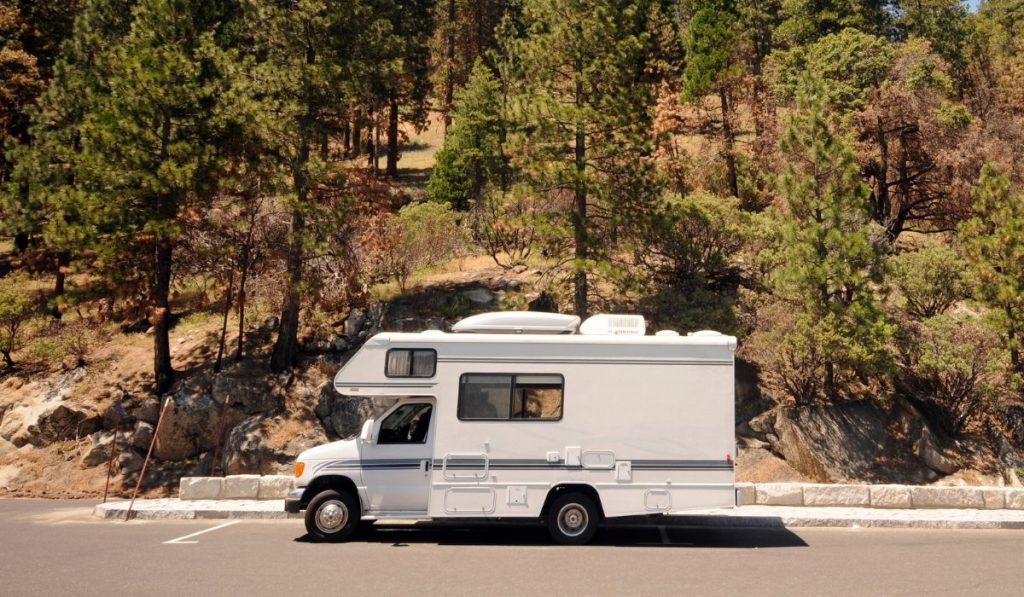 Whether you're a seasoned RVer or new to the camper game, part of any successful road trip is managing storage. You've got food planning, recreational toys, and campfire supplies that all need places to go. On top of maximizing space, you have to make sure that storage options are safe. You don't want firewood flying around the back of your RV while you're driving on the highway, for example.
Experienced RV owners and people who are new or renting can find better storage that's secure by installing an under frame storage solution, also referred to as under chassis storage. Basically, this is a storage rack that sits underneath the frame of your vehicle while still giving it the clearance it needs to drive safely on the road.
But what goes best in under frame storage? Not everything should go there, and some things will fit better than others. Let's take a look at 7 ways you can utilize under frame storage in your RV.
1. Storage for Camping Chairs
Camping chairs are a must-have for every successful RV trip. Even if you're going somewhere more populated, you'll bust out your camping chairs at every opportunity to enjoy the outdoor weather or sip on a drink as the kids play nearby.
Camping chairs take up a lot of room, and they take up valuable space that people typically use for dry food items and other supplies. By keeping them in the under frame storage, you can get to them quickly when you stop for the day.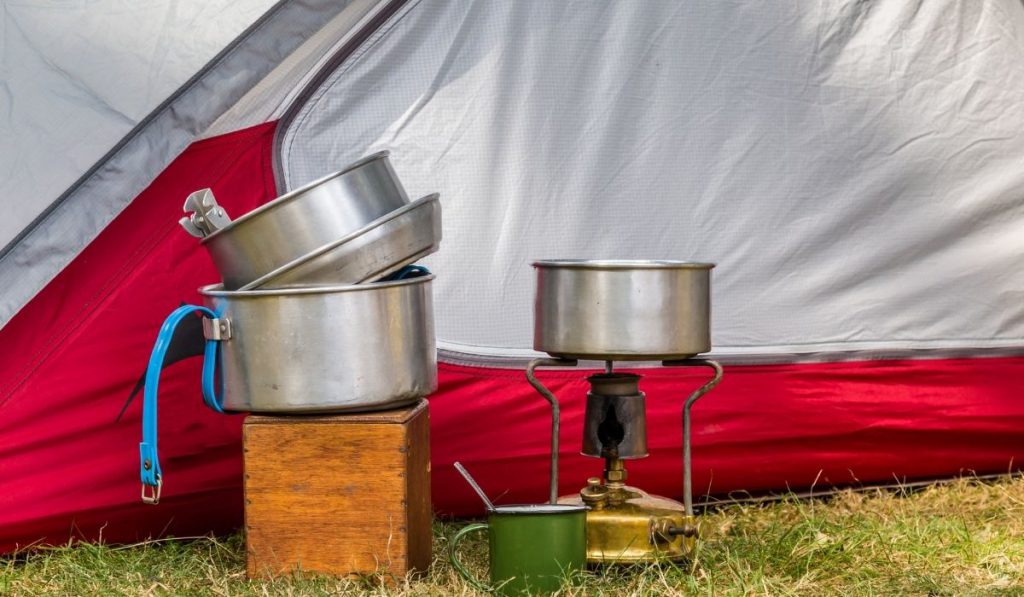 2. Keep Cooking Equipment Easily Accessible
Cooking equipment is another category of outdoor supplies that fit well in under frame storage racks. Of course, you don't want anything loose in the storage frame, so make sure things are packed snugly in a secure box or case.
Once you pull over for the night at your campground or RV park, you can break out the kitchen supplies and get to cooking.
Again, it works well because you don't typically need rapid access to cooking equipment while you're driving. Save the nearby storage for snacks, electronics, clothing, and other stuff you might need to grab.
3. Pack Your Photography Accessories
A lot of RVers and domestic travelers are photography enthusiasts. And, if you know anything about having a photography hobby, you know that it's easy to collect a ton of accessories and many of them aren't cheap.
We don't recommend keeping fragile items in under frame storage, but it's a great place for things like tripods, gimbals, cleaning supplies, and other items you want along with you on your trip.
4. Secure Storage for Hunting Gear
Hunters have quickly discovered that RVs are the perfect way to get somewhere with everything you need. Why deal with all of the hassle and red tape of taking hunting supplies on a plane when you can make a trip out of it with family and friends on an RV?
Under frame storage is an ideal place to store hunting gear that isn't going to be needed on the road or during overnight stops as you make your way to your final destination. Done right, under frame storage can keep your items secure and stop them from rattling around while you're on the road.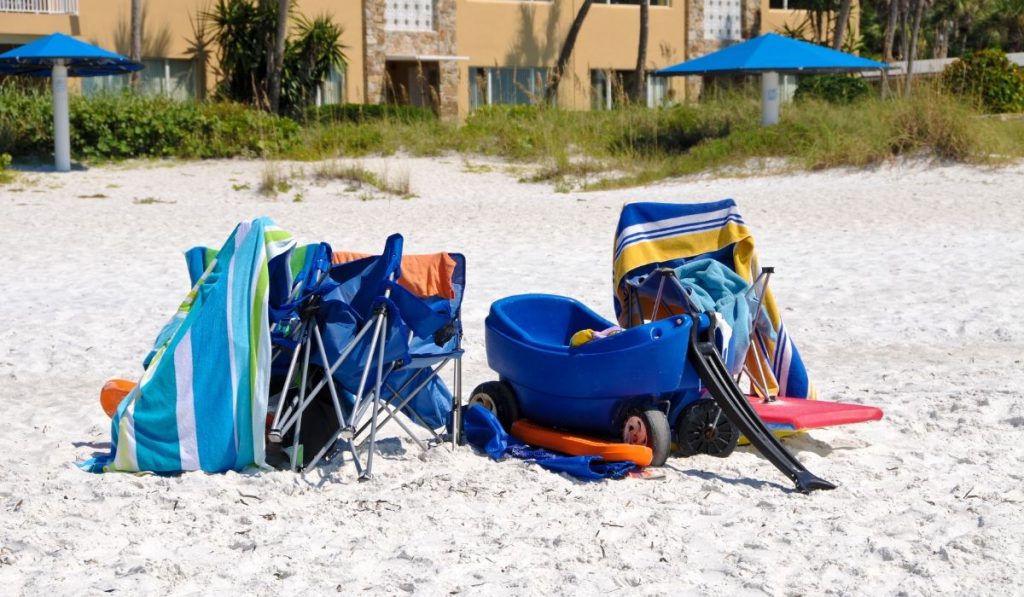 5. Always Be Ready for the Beach
The coasts are some of the most popular destinations where you'll find beachfront RV parks with amazing spots for kids to play in the water and where adults can BBQ and lay out to get a tan. Imagine falling asleep to the sound of waves and waking up just steps from the beautiful ocean.
With the right under chassis storage installed, you can pack along boogie boards, towels, shovels, buckets, a volleyball net, and whatever else you want to bring with you to the beach. Plus, bringing it along will save you some money from having to buy new toys or supplies once you get there.
6. An Extra Closet for Seasonal Clothes
More and more people are "van lifing" in their RV full-time. The road is calling them and they're obliging. Living in an RV full-time is no longer solely the realm of the retired.
Being in your RV year-round is different than taking a summer trip to the beach. You've got to plan storage with more long-term solutions. The more you can get into your RV, no matter how large or small it is, the fewer stops you'll have to make along your journey.
Keeping things like winter clothes, swimsuits, sweaters, rain jackets, and other seasonal items in your under frame storage rack will clear up space inside your RV and make it easier to move around.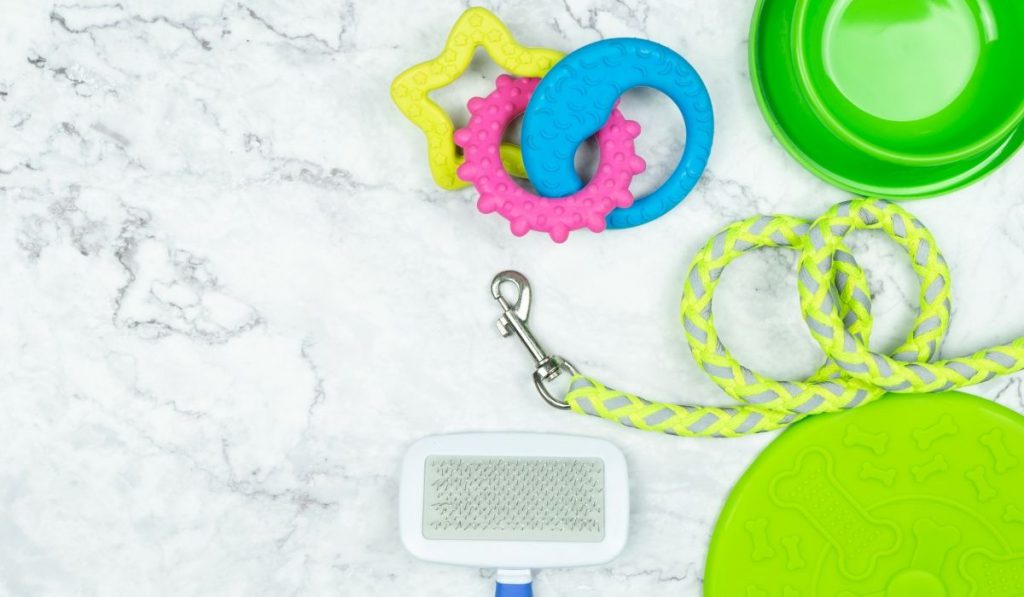 7. No Pet Supplies Left Behind
Many RVers bring pets with them on the road. They're part of the family, after all. But having an animal like a dog in your RV means you have to have a bag of food and other supplies on hand.
When you're taking care of a dog, you need the right supplies. It's not always easy to find the brand of food they prefer, and pet shops may not be in your area.
Instead, an under frame storage unit can hold large bags of dog food and whatever else you need for a trip that lasts for weeks or months.
Types of Under Frame RV Storage
As you might imagine, RV manufacturers and the companies that make storage accessories have come up with some ingenious ways of managing storage underneath your RV's frame. Here are some different storage solutions you may want to consider.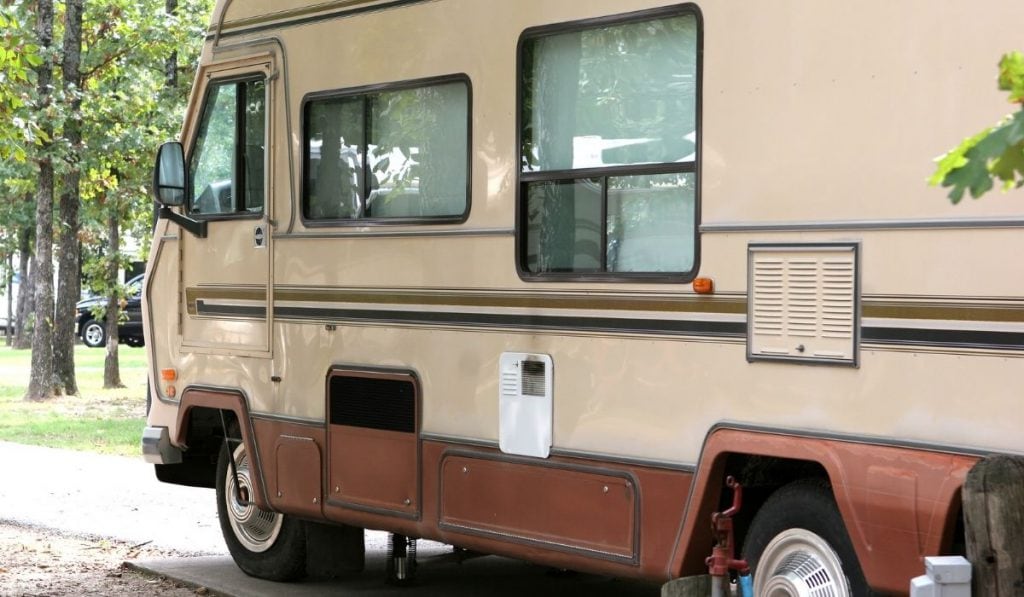 Slideout Bins
These storage units are installed underneath your RV's frames on tracks that can be pulled out and slid back in before locking in place.
PVC Containers
Installers can put long PVC pipes cylinders with closures that twist on underneath your RV. These are great for things like beach umbrellas, camping chairs, clothing, and other supplies.
Wire Storage Racks
Just like some cars have storage racks built of metal pipes or bars on top of their roofs, they can also be specialized and positioned underneath your RV. You can tie items down with bungee cables to keep things nice and smug.
Extendable Metal Frames
Some outfitters can get you situated with a full metal rack that is stored underneath your RV that can extend out behind it when you need to put camping gear or keep a cooler back there. It can be adjusted to size to fit most of your needs.
There are a lot of different storage options for under your RV frame. Figure out what you need storage for, what items will likely go underneath your RV frame, and find someone who can install it well at a good price.
With more storage options, your time on the road can go on for longer and you will be more self-sustaining. You'll be able to go to different places and be on the land for weeks or months at a time. Most seasoned RV owners know that efficient storage is one of the most important parts of a successful trip!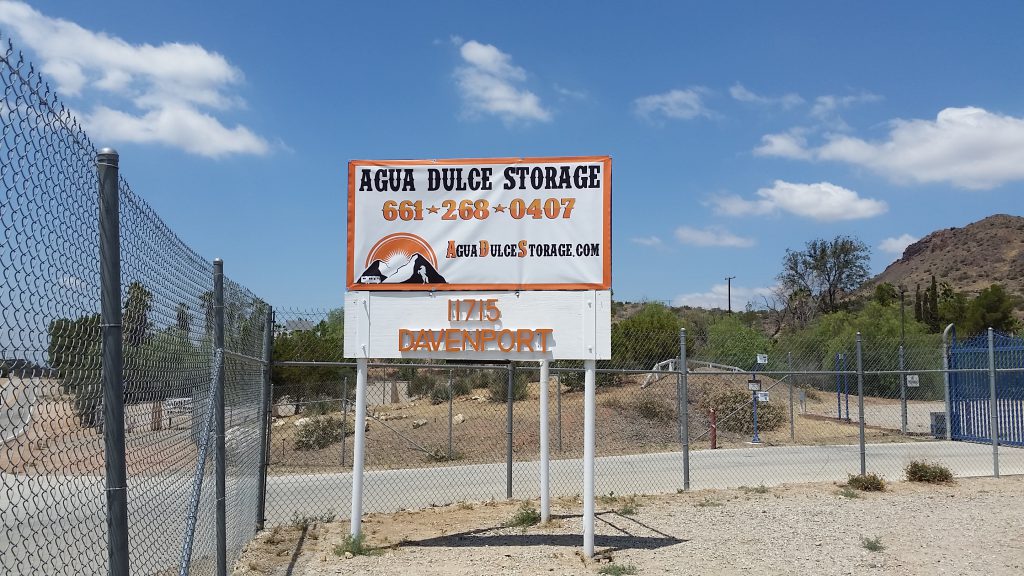 If you're looking for an RV Storage Facility to securely store your campers or fifth wheelers, Agua Dulce Storage has got you covered! Here at Agua Dulce Storage, we offer a wide selection of parking units to accommodate your every need. To learn more about our storage facility, please check out our website at https://aguadulcestorage.com/.