The Top 10 RV Blogs
Best RV Full-Time Living Blogs
In 2012, at the age of 28, Becky Schade decided to live out her first dream: Full-time RV living. On Interstellar Orchard, she documents her experience in detail. Writing that she lives on about $16,000 per year, Schade hits the road in a 2018 5×8 Hiker Highway Deluxe, by Hiker Trailer, she affectionally calls Tribble. She paid just over $9,600 for the custom-built trailer made in Denver. It's her second trailer, the successor to "Cas," a 1999 17′ Casita Spirit Deluxe. The trailers are hitched to Bertha, a 2001 Dodge Dakota SLT Club cab truck.
The Kellogg Show isn't just a blog – it's a brand, complete with an online store. The family has received national media coverage, which it prominently displas on the site. The 14-member family scrapped their 9-5 life in 2012, and began traveling full-time in a 36' RV. These days, the large family splits its time between RVing and world travel. Their website is a showcase of blog posts with guides and tips for RVing and extensive travel photos.
Started by Marc and Julie Bennett, RVLove.com serves as a home to document the couple's trips, and also offers a trove of resources and information for would-be RVers. The couple are also authors of the bestselling book Living the RV Life – Your Ultimate Guide to Life on the Road, and co-creators of RVLove and RV Success School.
For Matt and Tabitha Best, leaving Utah with their seven kids to live a nomadic existence was a calling – and they've discovered they're not alone. In fact, they took over the Ditching Suburbia domain from the Boyink family from Michigan, who, after 8 years on the road, decided to become stationary again.
Leigh and Brian have lived and traveled in an Airstream full-time for more than a decade. Their frequently updated sites features tons of content, from campground reviews to photos of their 2012 Airstream Flying Cloud.
Best RV Travel Blogs
Eric and Brittany Highland run this adventurous blog, and they've been RVing for years. They welcomed their son Caspian Theodore in 2016. The trio's blog features their upcoming itinerary, and many posts detailing their experiences. To support themselves, the Hollands run an online marketing company.
Founded by globe-trekking journalist Michael E. Wendland, the website carries a bevy of resources for RVers, and personal stories from Mike and his wife Jennifer. The two bought a Class B motor home in 2012 "after years of dreaming."
This blog offers a mix of how-to posts with campground photos and videos.
Great name, great content. Created by Lee and Tracy Perkins, a couple married for 25 years, it serves to document their full-time RV adventures. The pair started their journey in 2014 and have written an ebook for first-timers, and offer a step-by-step page as well.
This blog from Tim and Amanda Watson documents their RV adventures since 2012. They've traveled and have worked out of their renovated 25-foot Airstream.
Best RV Camping Blogs
Experience counts. Gaelyn, a self-described "semi-retired gal," is a summer seasonal Park Ranger who has lived full-time in a RV for more than 30 years. Her blog is chock full of resources and reviews of campgrounds across the country.
Eric and Danielle Hannan launched their RV lifestyle blog in 2014. They offer visitors a chance to "live vicariously through us," and offer tips with a fun and unique flair.
Two former Cincinnati Zoo employees, Dr. Betsy Dresser and Nancy Walters, became RVers and have traveled far and wide documenting their journey. They're doing it in a stylish motorhome, a 2015 Entegra Coach 45' Anthem DLQ.
Looking for places to camp in the Great Lakes region? Look no further than this exhaustive blog. Head over there and get all the tips and information you'll ever want to know — campgrounds, gear reviews and news.
Saving money is the benchmark of this blog. Visitors will find boondocking tips, budgeting, and guides for RVing destinations across the Western states.
Best RV Renovation Blogs
The brainchild of Brian Pursel and his wife Melissa, RVwithTito is packed with advice and tip for RVers. The family set off on their RV adventures with a 2007 32 foot Class C and are going strong.
Ray and Anne travel and live in their 30-foot Keystone Cougar fifth-wheel trailer. Their blog is a collection of their experience, and includes mods and upgrades, reviews of RVing products.
From plumbing to keyless door entry install, this blog is loaded with tip and advice across topics that RVers need to know.
Featuring a clean layout, this website is categorized across four categories, including living, accessories, maintenance and mods. RVers can find solid resources and stay up-to-date on how to maintain their RV or van.
On her frequently updated blog, Janet Groene offers detailed tips on RV restoration. She also offers a plethora of tips and hacks specifically for a female audience of RVers.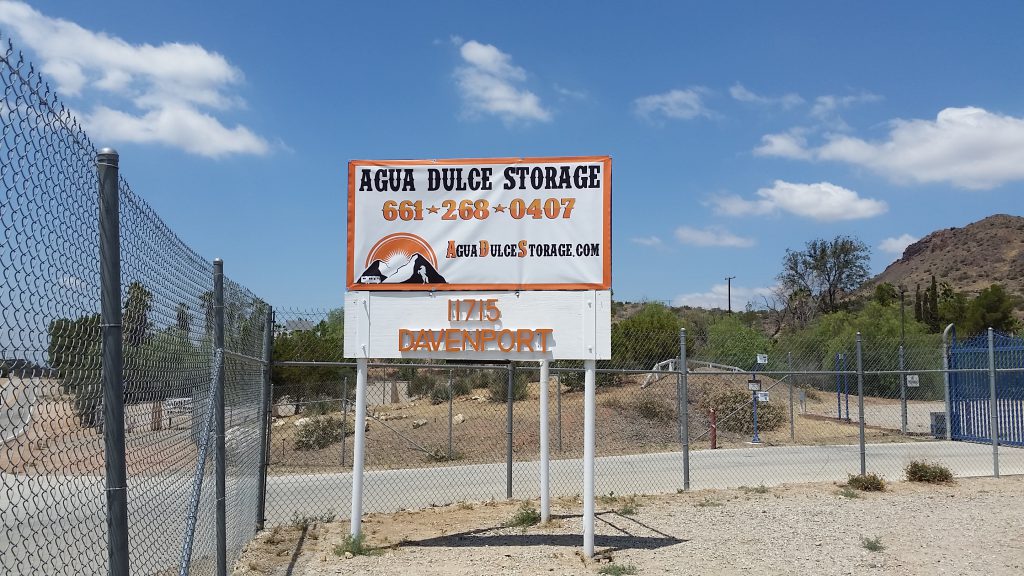 If you're looking for a Storage Facility to securely store your RV or Boat, Agua Dulce Storage has got you covered! Here at Agua Dulce Storage, we offer a wide selection of parking units to accommodate for your need. To learn more about our storage facility, please check out our website at https://aguadulcestorage.com/.