RV travel is wonderful in many ways: the freedom of the road, getting out in the great outdoors, and enjoying beautiful scenery.
Owning an RV does sound appealing, going on road trips and adventures, camping out, living in nature, and experiencing these memorable moments with your loved ones.
But the question is, should you buy an RV or not?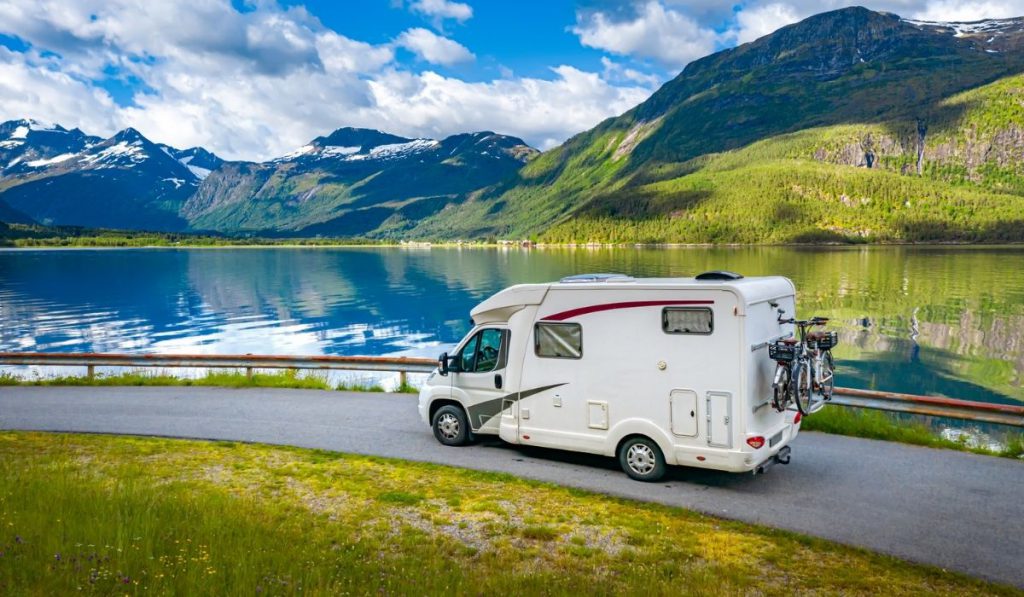 There are a lot of advantages and disadvantages of owning an RV, and whether or not you buy an RV really comes down to your budget, lifestyle, and the ways you like to recreate.
Here, we've gathered a list to help you decide if buying an RV is the right choice for you.
Advantages of Owning an RV
1. RV Travel Offers Convenience and Flexibility
An RV offers you comfort and flexibility during your travels. It gives you the ability to travel with the comforts of having your own home on wheels.
You never have to worry about finding a decent hotel room or paying for their expensive room rates. You can be spontaneous on your trips, you're free to go whenever you want.
If the weather is bad, it's easy to just cancel your trip. RV travel is also a convenient way of traveling where you can carry everything you need with you. Board games, video games, a cabinet full of snacks; you can bring the comforts of your home anywhere you go.
2. RV Travel is Versatile and Diverse
There are lots of different ways and styles for RV traveling and camping. Whether you're into camping adventurously and being off grid, to camping in a more luxurious area, there's always something for your needs. You can decide to camp at a fancy and exclusive resort-style RV park or go to a remote campsite, the choice is yours to take.
Diversify your travel experience by trying out all these different areas and ways that you can camp with your RV.
Enjoy the outdoors and sleep comfortably surrounded by nature. The most important thing is that you'll be connected with nature and that you will have endless bonding moments with your family and friends.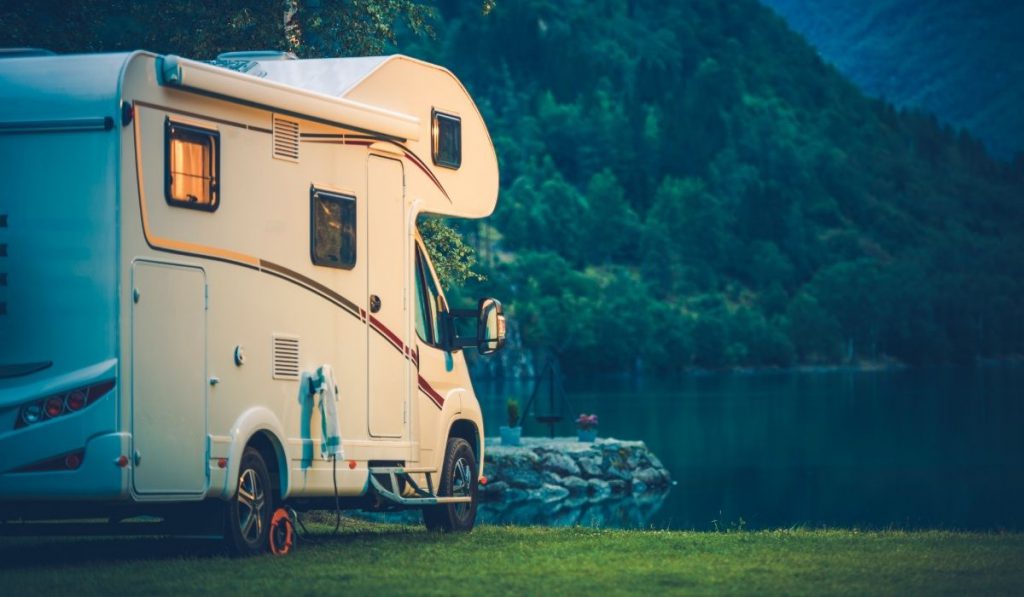 3. Savings on Travel and Vacations With an RV
Having an RV, you're in control of your journey. You can go on a road trip, take a vacation and travel whenever you want. You don't have to pay for airfare or pricey hotel rooms.
You don't have to always eat out in restaurants, either. You can just prepare and cook your own food and eat out whenever you want.
According to the RV Industry Association, a recent study found that two people traveling in an RV can save up to 53% over a traditional vacation with hotel stay, while a family of four could save as much as 64%.
Although total savings depends on factors like the type and size of RV and type of vacation, a hotel advisory group study backs this up with their findings that RV vacations generally cost much less than other modes of vacation travel – including the cost of fuel and the costs associated with RV ownership.
4. The RV Community is Helpful and Connected 
The RVing community is friendly, helpful, and connected. RV travel also is a great way to meet new friends in campgrounds. 
Numerous campers have created tutorials and tips on YouTube, blogs and forums to help out newbies with anything related to RV camping and travel. So if you need a helping hand and any advice regarding your RV, there will surely be tons of people and online resources you can go to for help. 
5. You Can Rent Out Your RV
If you're not RVing full-time and need to take a break, you can choose to rent out your RV. This is also a great alternative when you don't have any plans to use your RV in the near future. Instead of storing it, you can rent it out to your friends or other people. You'll be saving money for RV storage and also get extra money from renting out your RV.
Disadvantages of Buying an RV
1. RV Costs Can Be Pricey
RVs are not cheap and depending on the size, shape and style, RV prices are not exactly minimal. You have to take into consideration other expenses when traveling with an RV such as the campground accommodation fees and gas. 
Also, you'll to set a budget for regular maintenance fees as well as repairs that would be needed during your travels in the future.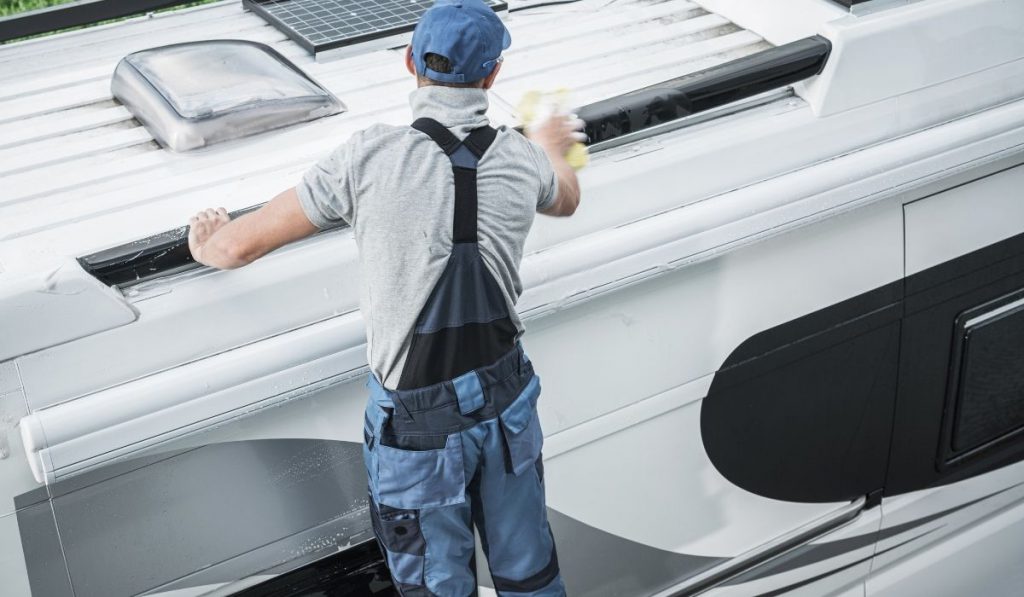 2. RVs Require Regular Maintenance
The regular maintenance of an RV can be costly and time-consuming. When you use your RV and travel for miles, breakdowns can and will occur. RVs are prone to water leakage that damages your RV and it is one of the most expensive RV repairs.
Inspection of doors, windows, and hatches is essential every spring and fall. Regular maintenance includes the brakes, bushings, bearings, sealant work, propane gas test and any other repairs it may need. So it's important to set a regular preventive maintenance schedule for your RV and find a trusted mechanic for any repairs.
3. RVs Depreciate Fast 
When buying a brand new RV, they depreciate fast. The moment you drive your brand new RV off the lot, it loses about 25% of its value.
If you're on a tight budget, consider buying a second-hand RV. Look for a used RV that is well maintained, in good repair and free of water damage. 
For more tips about buying a used RV, check out this article.
4. You'll Need Storage Space for Your RV 
If you're planning to travel in your RV full-time, you don't have to worry about RV storage. But for anyone who wishes to use their RV for vacation purposes, you'll have to take into account where you'll be storing your RV. 
RV storage may be an expensive logistical problem if you do not have a space at home. RV is susceptible to dirt, dust and damage when not in use so it is imperative to store your RV in a safe environment such as a good storage facility and do pre-storage preparations like cleaning and looking for a proper cover for your RV.
Considerations When Buying an RV
If you do decide to buy an RV, there are a lot of factors and considerations you have to take in mind before purchasing your very own RV. You need to know the type of RV that would suit your budget and lifestyle.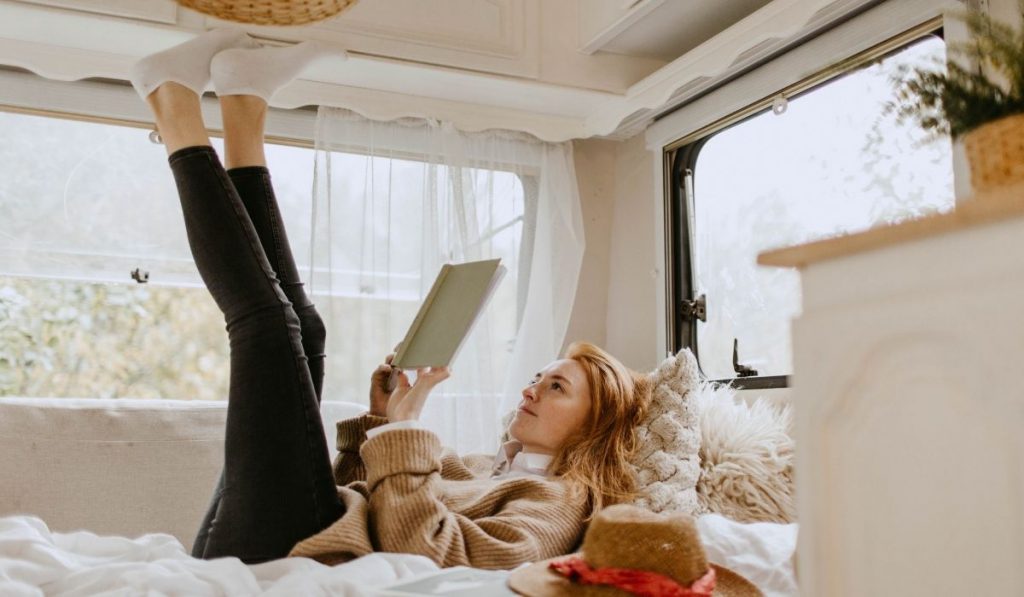 Do you have enough budget to purchase a brand new RV or do you have a limited budget? If your budget is limited, consider buying your RV second hand. 
How are you planning to use your RV? Would you be using it for full-time travel, weekend RV trips or will you be frequenting national parks?
There are different RVs for different uses so be sure to assess your lifestyle and trips that you will be taking before deciding what type of RV to buy. 
If you're planning on taking a vacation every summer, look for an RV with air conditioning so you can relax comfortably indoors when you're out traveling in the summer. If you like to travel during the winter months, you would want an RV which has a good heating system. 
Things to Do before Buying an RV
When you have decided to purchase an RV and have assessed your budget and lifestyle, it is time for these next steps on your way to getting your very own RV.
Do Your Research
Do your research and take your time when buying an RV. Never buy on impulse and make sure to check every aspect of an RV before purchasing.
Research the different brands and models that would fit in your budget and lifestyle. Visit dealerships and familiarize yourself with RVs. Do a test drive of the RV you want to purchase.
It's important to buy an RV that will best suit your needs. 
Create a Checklist
With so many RV options, it will be easier to narrow choices down by making a checklist of the things you want in an RV.
Think of the kind of amenities you would want and need on your trips. If you're into making your own food and cooking in, an RV with a full kitchen with a built-in oven or stove would suit you.
Many RV's can also be upgraded and enhanced, so don't be afraid to list any features that you want over time but might not be necessary right away.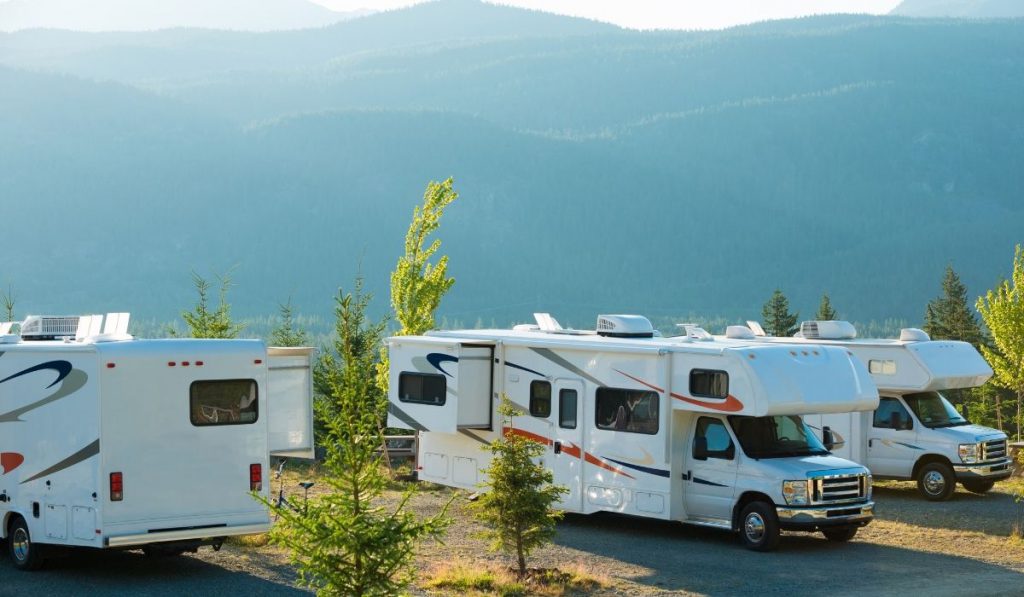 Connect with the RV Community
The RV community is tight and accommodating. Reach out and connect with the RV community about any concerns, questions and information you need before buying an RV. 
There are a lot of online resources for anything RV related, from forums, YouTube videos, blogs, Facebook groups and so on, – don't hesitate to ask for advice!
Resources: