When you get bored with the mundane routine of your daily life, you look forward to some recreation every once in a while. As the temperatures drop colder and colder, the more time we spend cooped up indoors. As cabin fever sets in this winter, you may find yourself longing to get out – particularly, out on the open road taking in the beauty of nature from the warmth and comfort of your RV.
Whether you find yourself feeling listless in a snowbound landscape with subzero temperatures, or bracing in the chill of the desert in winter, you don't have to miss out on RV adventures just because of the season. With the right preparation and planning, you can join the growing number of RV owners popularizing a radical form of recreation: winter RV camping.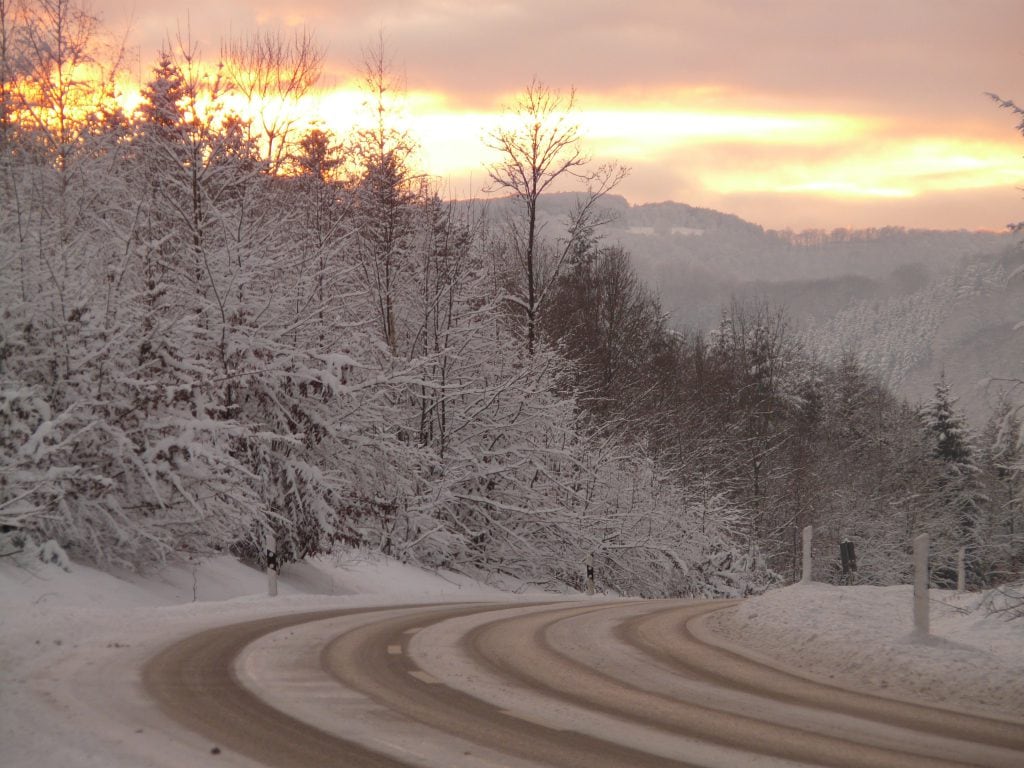 What is RV Camping?
Camping generally means you stay overnight amidst nature, to rest and recharge or to explore the beauty around you by hiking, biking, mountain climbing, etc. Similarly, RV camping means doing all that, with the added comfort and shelter of a home on wheels.
Why Winter RV Camping?
Winter RV camping lets you see your favorite state and national parks in a whole new way. Familiar landscapes appear fresh and new with the branches of the trees blanketed in snow. Without the hustle and bustle of summer camping crowds, you can experience the true quiet and stillness of the landscape around you. Winter RV camping provides an unparalleled experience communing with nature for those intrepid enough to embark on this chilly adventure.
RV Maintenance
While it's important to properly maintain your RV year-round, when planning a winter RV camping trip it's absolutely essential to gear up your RV for colder conditions and possible inclement weather. Making the right preparations ahead of time will ensure the comfort and enjoyment of you and your passengers. The following 15 tips should be a part of your checklist to get ready for RV Winter Camping.
1. Protection from the Cold
Baby, it's cold outside! Your RV's insulation is going to be the first and most important line of defense when it comes to keeping the cold out. Check out your existing insulation; consider upgrading all around for an older RV or adding additional insulation in any place that looks sparse or damaged.
You could look at padding the floor of the RV with foam boards which are easily available at any RV maintenance shop. The winds are ruthless during the winters and they tend to freeze the pipes and water tanks which are under the RV; the same foam boards can be used for coating these tanks to protect them and keep them insulated.
2. Protect Your Pipes
An RV is technically a vehicle, but it's really more like a home on wheels. And like any other home, it's important to protect its plumbing and fittings during the winter. To ensure smooth operation during your winter RV camping expedition, there's a few things you can do to prep your pipes for the road.
Begin with checking the pipes for any leakage and rust. After you're sure everything's in good working condition, then you can install an internal freshwater tank, add anti-freeze to your holding tanks, and wrap your pipes with heat tape. Keep a space heater onboard to keep the internal plumbing warm.
3. Perform an Engine Check
The engine is the heart of the RV. Part of this heart runs on batteries, so ensure that your batteries are fully charged and show no signs of damage. It is always better to use batteries which can be fully charged because the other ones tend to die out faster in the cold. Add antifreeze and water to the engine to prevent it from freezing. You can also use an engine block heater to keep your engine warm.
4. Service the Heating System
The RV heating system needs to be serviced by a professional technician to get it clean and ready for winter travel. Always carry a dehumidifier, which would prevent any kind of condensation happening inside the vehicle which could lead to damage to the RV components.
5. Check RV Windows
Check the sliding glass panels to see if they are working and shutting completely leaving no gaps. Replace any aging, missing, or damaged weather stripping to keep cold air drafts at bay. You can use thick drapes to cover the window panes which will help keep the interior warm and provide further protection from the cold.
6. Don't Forget the Vents
Most RVs usually have a sunroof or a ceiling vent, which are plenty useful for a summer trip – but must be covered with warm foam padding to prevent the cold from coming inside your home on wheels.
7. Prevent Frozen Jacks
When you park your RV at a campsite, there is a possibility of the stabilizing jack to get frozen and stuck to the ground. Carry some wooden planks with you and place them under your jacks so that you can conveniently drive off without worrying about breaking loose any frozen jacks.
8. Keep the Refrigerator Warm
This piece of equipment requires to be properly insulated too to avoid freezing of the gases which flow through its pipes. A small space heater can be placed close just to ensure the refrigerator does not catch a cold.
9. Stock Your Wardrobe
Make sure you carry warm clothes and some extra sets of them in case of any kind unforeseen circumstances. Even in climates where you don't expect to encounter snow, having an extra pair of boots, a coat, and warm pants or long johns is always a good idea.
10. Warm Accessories
As you are heading out on your winter RV camping adventure, grab a stack of extra blankets. Emergencies aside, blankets are a must for staying cozy while enjoying a cup of cocoa or snuggling into your warm bed at the end of a great day.
A spare blow dryer can come handy in case any clothes or equipment require defrosting, and packing hats and gloves goes without saying.
11. Stay On Track
Bringing an additional, portable GPS tracker as a backup is always a good idea when heading out into the wilderness or roads unfamiliar to you.
12. RV Food Stock
Always carry extra food for your loved ones and family members that you are travelling with. Stock a few extra gallons of water in the heated storage space.
13. RV Bedding
Everyone on a vacation wants to sleep well and be cosy, ensure you carry sleeping bags which are warm and will protect you from the cold outside.
14. RV Generator
Always carry a back generator, which should be running on Gasoline.
15. Don't Forget the Cash
This is one thing that you need to carry extra and that can help you get out in any kind of emergency.
A lot of prepping is required for a successful winter RV camping trip, but the effort is worth it. The empty campsites make it more peaceful and relaxing.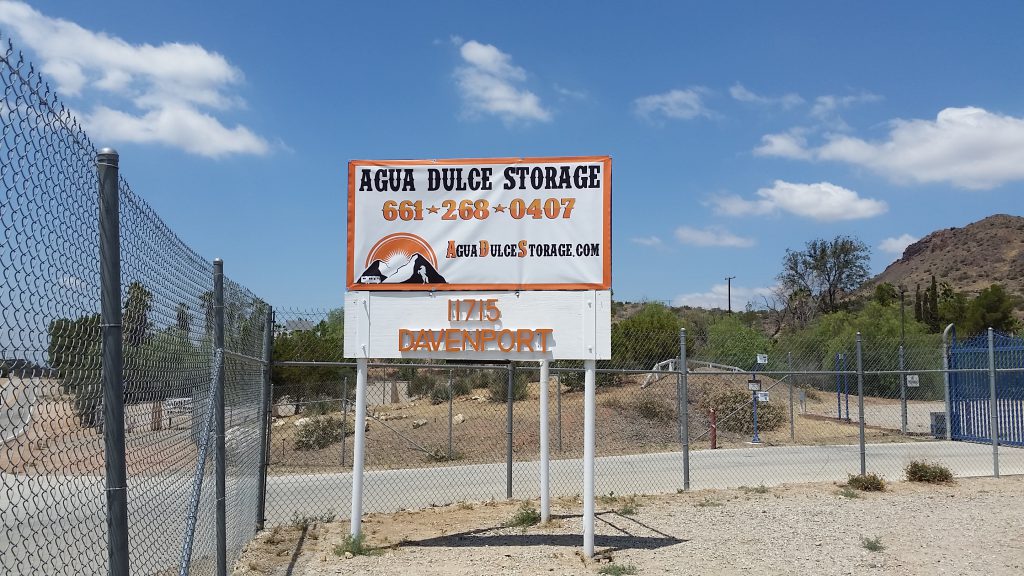 If you're looking for a Storage Facility to securely store your RV or Boat, Agua Dulce Storage has got you covered! Here at Agua Dulce Storage, we offer a wide selection of parking units to accommodate for your need. To learn more about our storage facility, please check out our website at https://aguadulcestorage.com/.