Purchasing and owning a trailer has so many great benefits and gives you a lifetime of adventure. Trailers are a wonderful bonding tool for your and your family to share those precious moments with each other.
But during those off months, you often wonder how you will be able to keep your trailer in a nice and secure place. Of course you can park it in your garage or on your street, but there's a lot of inconveniences that come with at-home trailer storage. Like limited space in your parking garage, a neighborhood which prohibits parking on the street, or possible theft and vandalism.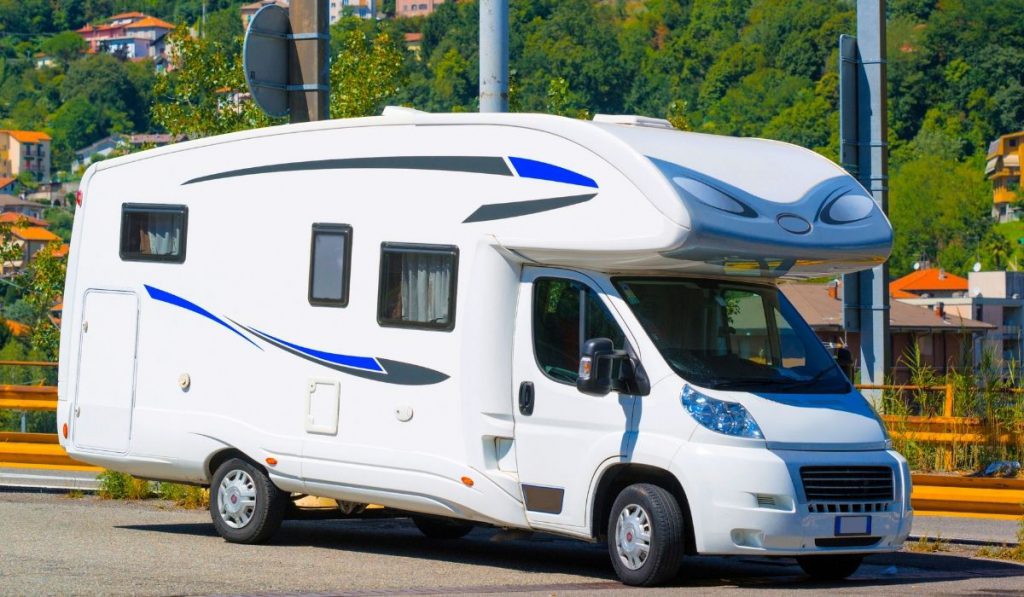 Trailers are an investment, and as with any investment, you need to make sure that it will always be safe and secure. An outdoor trailer storage facility is a good space-saving solution that also keeps your investment safe, secure and well-maintained.
There're a lot of outdoor trailer storage facilities out there so it's important to choose a facility that can provide a good home for your trailer when not in use.
What to Look for in an Outdoor Trailer Storage Facility
With so many different storage facilities out there, it's wise to check on a few things before coming to a decision. We put together a list of tips to look for in an outdoor trailer storage facility to help you decide where to store your trailer and keep it safe, secure and well-maintained.
1. Clean and Well-Maintained Facility
The place where you'll park your travel trailer when you're not using it should be in a good environment. The facility should be well-maintained and clean, the landscape well-kept. Inspect the area and look at the upkeep of the place.
If you have a big trailer, look out and see if they have a wide entry gate to easily get into the facility. A facility that has wider drive aisles should be good for easy movability. They should have assigned parking spaces that are clearly delineated from one another.
You also have to check the storage facility's lighting, as proper lighting provides extra security, especially at night. Bright LED lights illuminate the property and prevent trespassers.
Good lighting is essential for a 24-hour access facility as it gives proper illumination to your trailer whenever you want to access it at night.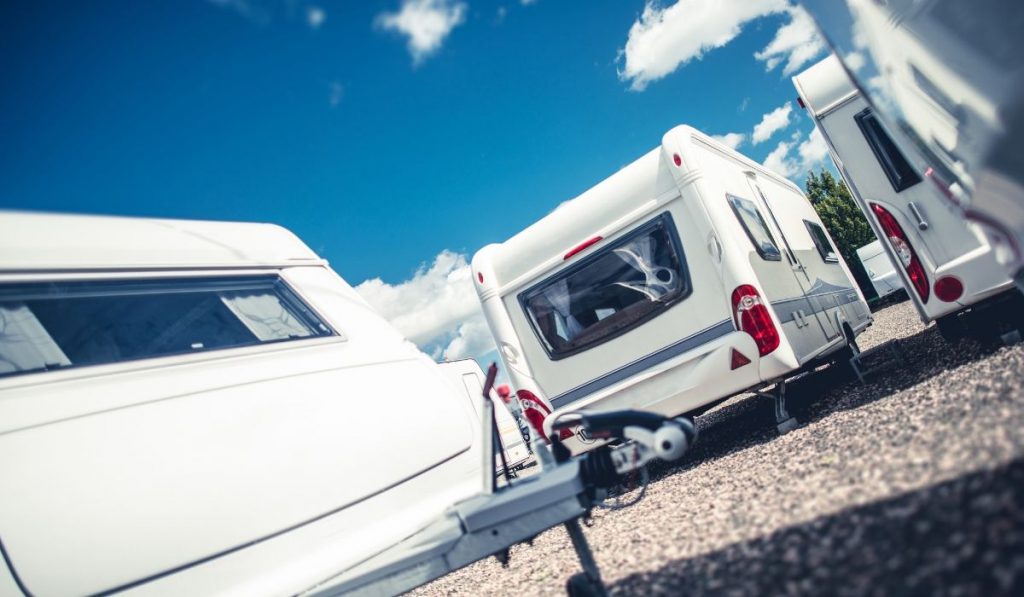 2. Accessibility
You have to check the accessibility of the facility you're planning to park your trailer at. What are their business hours? Do they offer 24-hour access? Are they open on Sundays and even holidays?
These are things you have to take in mind when deciding on a trailer storage facility. 24-hour access to the facility is especially convenient for people who can only go to the facility after working hours or on weekends. This way, you can access your trailer anytime you want.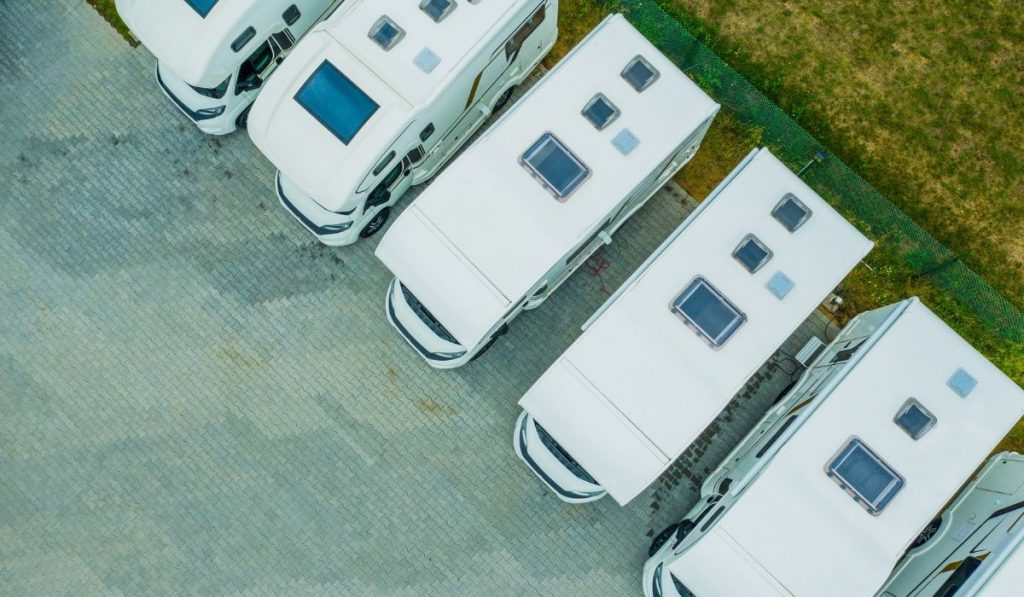 3. Location
A convenient and accessible location is one of the things you have to keep in mind when choosing the right outdoor trailer storage facility.
If you need to access your travel trailer regularly, like if you're also using it as secondary storage when you're not our on the road, then a facility close to your home would be best.
But if you're planning to hook up your trailer less frequently, consider looking for a storage facility that may be farther from you but is on the way to wherever you like to take your travel trailer most often.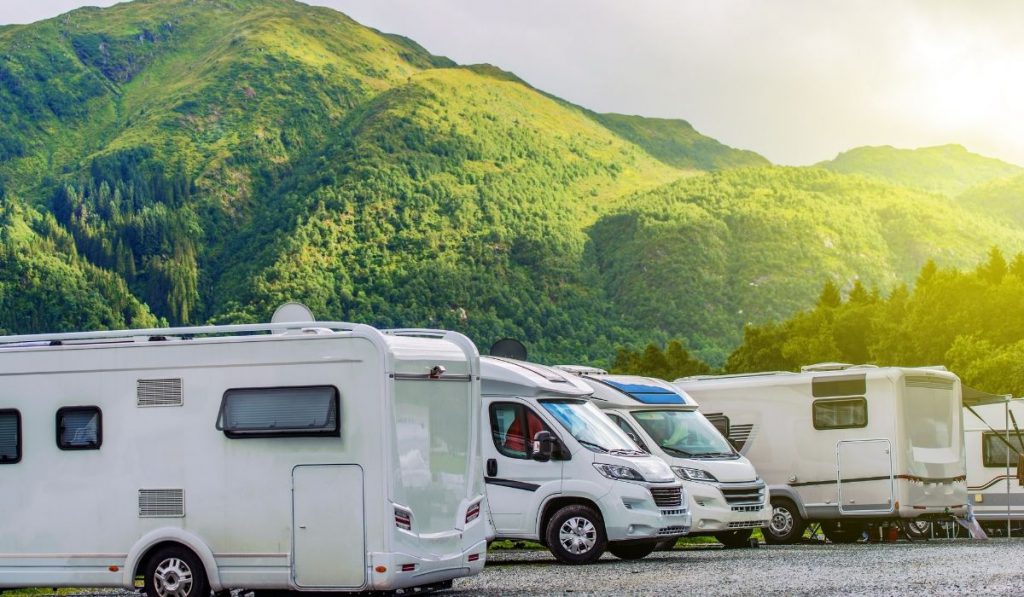 4. Parking Options
With trailers having different sizes and styles, it would be good to look for an outdoor storage facility with a wide selection of parking units. Find a facility that has different space size options to make it more likely that they'll have the right space to accommodate your trailer.
Do they offer pull-through spaces, or back-in only? Take the following factors into consideration to determine whether you may need a pull-through space:
How often do you plan to move your travel trailer in and out of its parking space?
What is the overall length of the trailer, including the tongue?

If you have a longer trailer, are the drive aisles at the storage facility wide enough to accommodate backing it in?

What is your comfort level with backing your trailer into its storage space?

This is especially important if you have a middle space with other trailers or RVs parked on either side.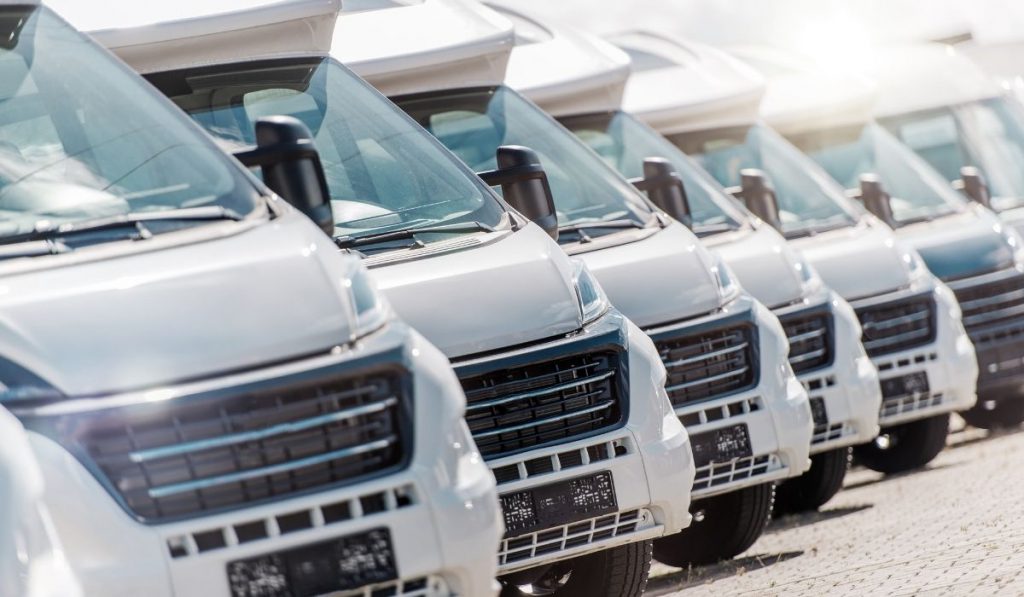 5. Security
Security is one of the most important things to consider when looking for an outdoor storage facility. Make sure to look for a facility that prioritizes the safety and security of all items being stored on the property.
Is their security equipment state-of-the art and up to date? The facility should have a locked fence and a security gate.
Ideally, a secure RV and trailer storage facility will have electronic gated access with individual keycodes and 24-hour video surveillance. These are necessary to ensure that your trailer is well kept and secured at all times.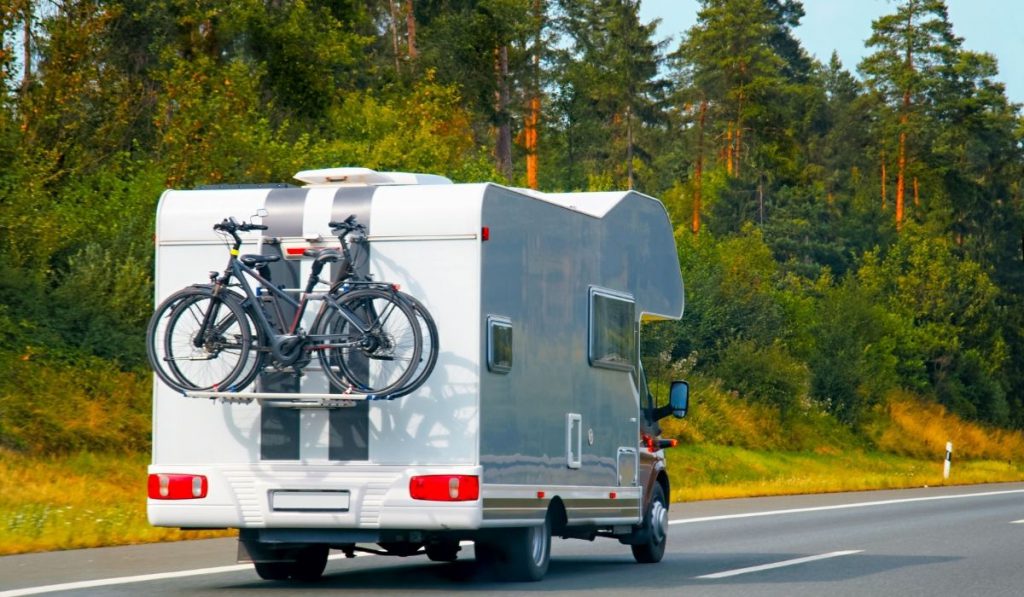 6. On-Site Management
An on-site staff and property management team ensures that the storage facility is being well-maintained. It provides a sense of security for owners knowing that there is someone at the property manning the place and checking that everything is in order inside the facility.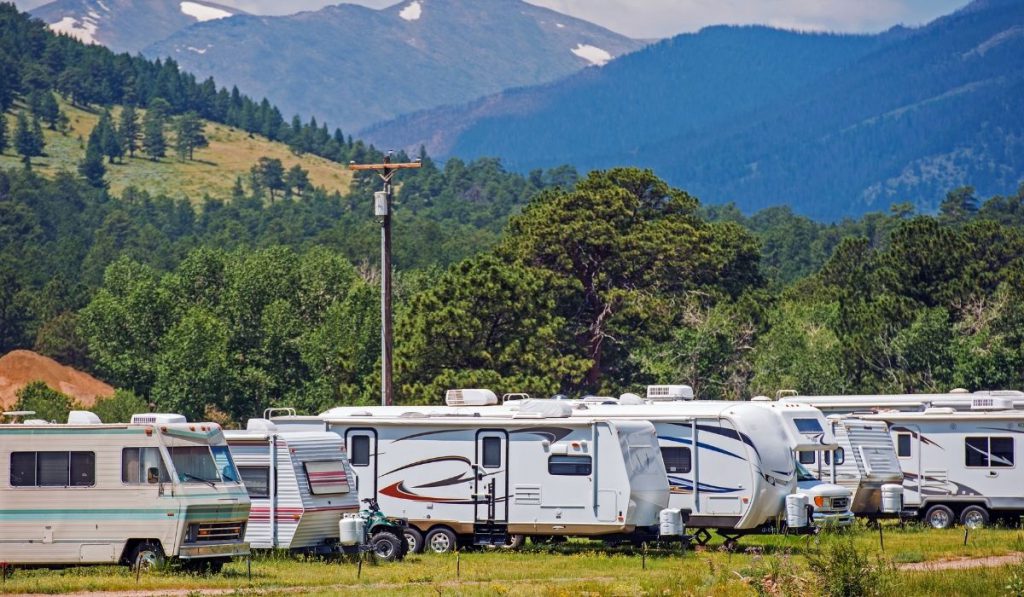 7. Amenities
A good outdoor trailer storage facility should have amenities for their customers convenience. It's nice to have these extra services available to you, and some make it easier for you to prepare your trailer for storage.
The right amenities can also save you time and get you ready for the road. Here are some amenities to look for in an outdoor trailer storage facility:
Dump Station
An on-site dump station means you'll be able to safely dispose of waste, keeping your trailer and equipment clean and ready for storage.
Air Machine
An air machine is an important addition to have in a trailer storage facility to help maintain your tires and prolong the life of your tires. Don't forget to top them off before parking your trailer and before hitting the road.
Ice Machine
Not common at a lot of trailer storage facilities, an ice machine is a welcome amenity that provides time-saving convenience. It saves you an additional stop on the road when you're setting out on your trip, or even after you've parked your trailer.
Fishermen will especially appreciate having ice available.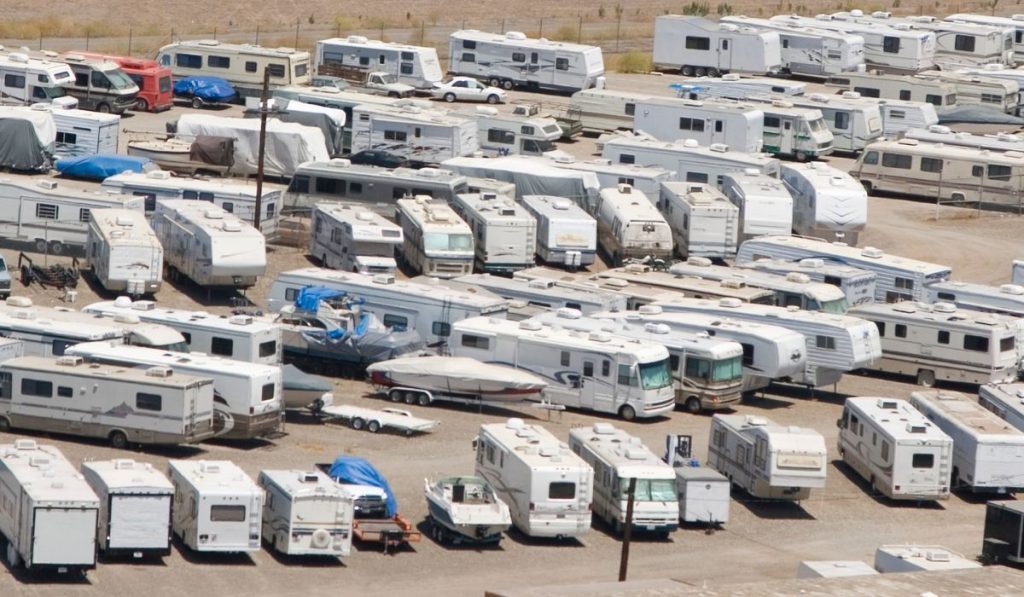 Wash Bay
Water from the wash bay can be used to fill the water tanks or wash down your trailer after its been out on the road.
A good RV & trailer storage facility should have a wash bay area that is clean and functioning, with working sprayers, water hose, etc.
Packing Supplies
You never know when you might need a cardboard box or some tape. While you may not find packing supplies at every trailer storage facility, some facilities that also have traditional storage units keep these items in stock.
Certainly not a deal breaker for most travel trailer storage needs, but a nice amenity to have in a pinch.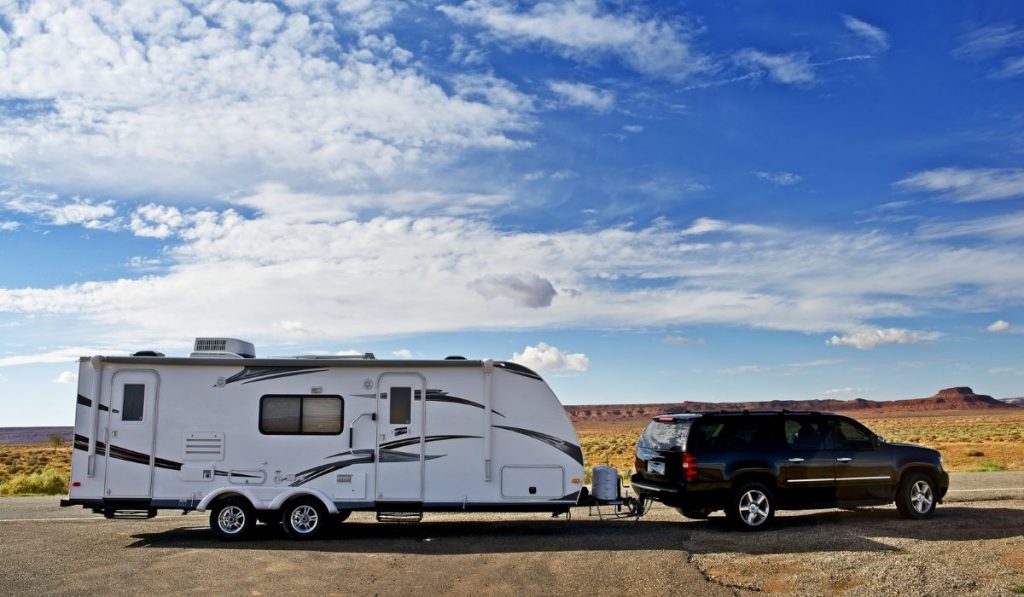 8. Payment Options
What are the payment options the storage facility is offering? Do they charge per week or per month? Do they require a deposit?
Make sure that the plans and prices work for you.
If you're looking for ease and convenience when it comes to selecting and paying for your trailer parking space, check to see if the facility offers rentals or reservations through their website, as well as online payments and account access.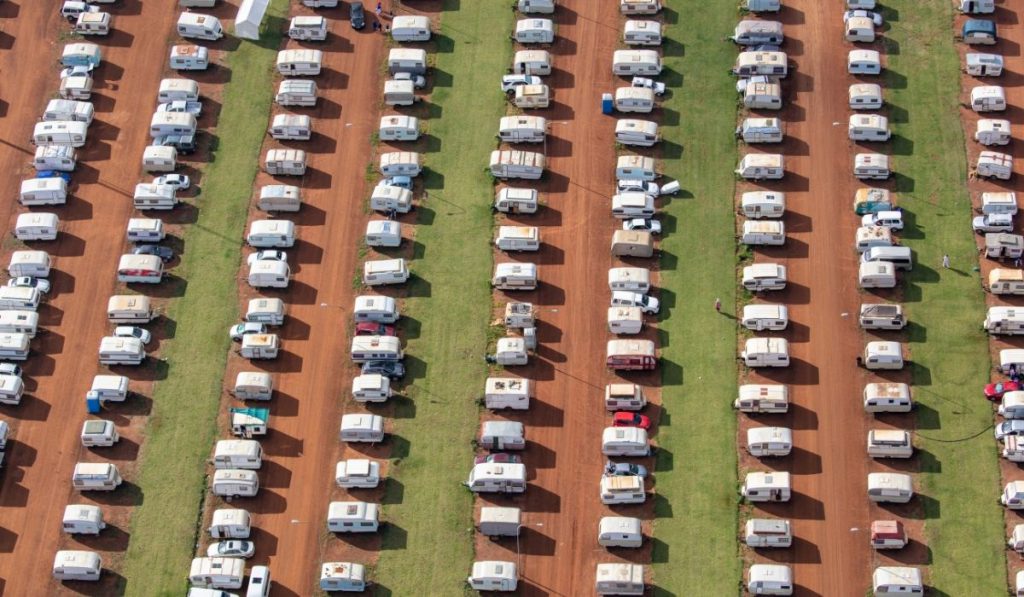 9. Flexible Lease
There are a lot of outdoor trailer storage facilities with different rental options. Others require a minimum rental period. This usually works better for those that store their trailer for long periods when not in use, such as those who live in a cold winter climate.
But for a shorter term, it's good to look for a facility that offers month-to-month rentals. A flexible lease term gives you the advantage to store your trailer when and for how long you need.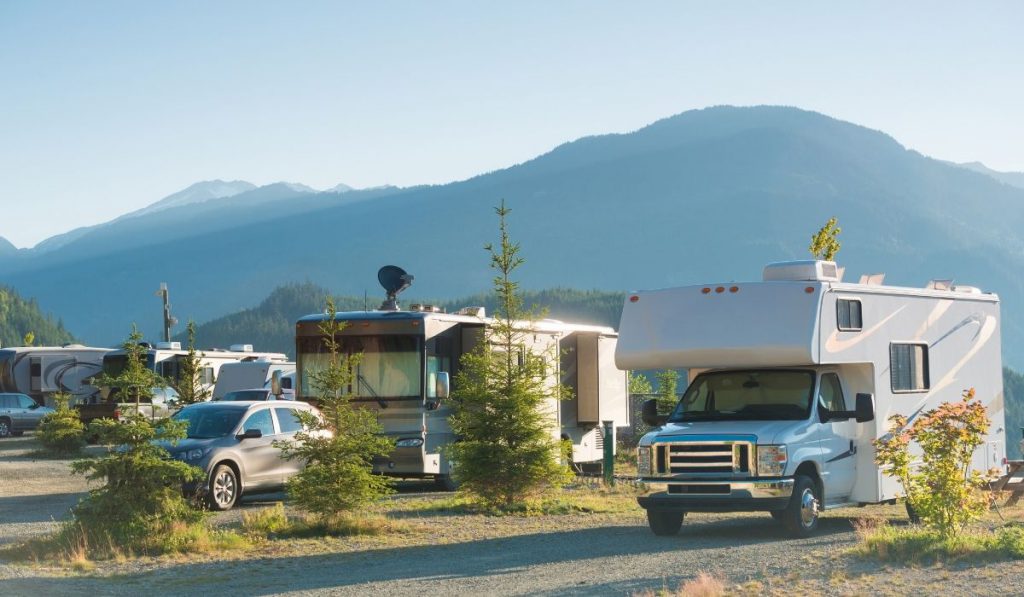 10. Customer Service
Storing your travel trailer at a place where you have a positive customer service experience is important – it helps give you peace of mind that your trailer's in good hands while in storage. Having a helpful staff is important when it comes to addressing your needs and questions regarding the facility you are planning to park your trailer at.
The storage facility staff should be reliable and knowledgeable about the facility. The manager should be able to help you through the details of the rental process like choosing the right size space for your trailer, explaining payment options and answering any questions you may have about the lease.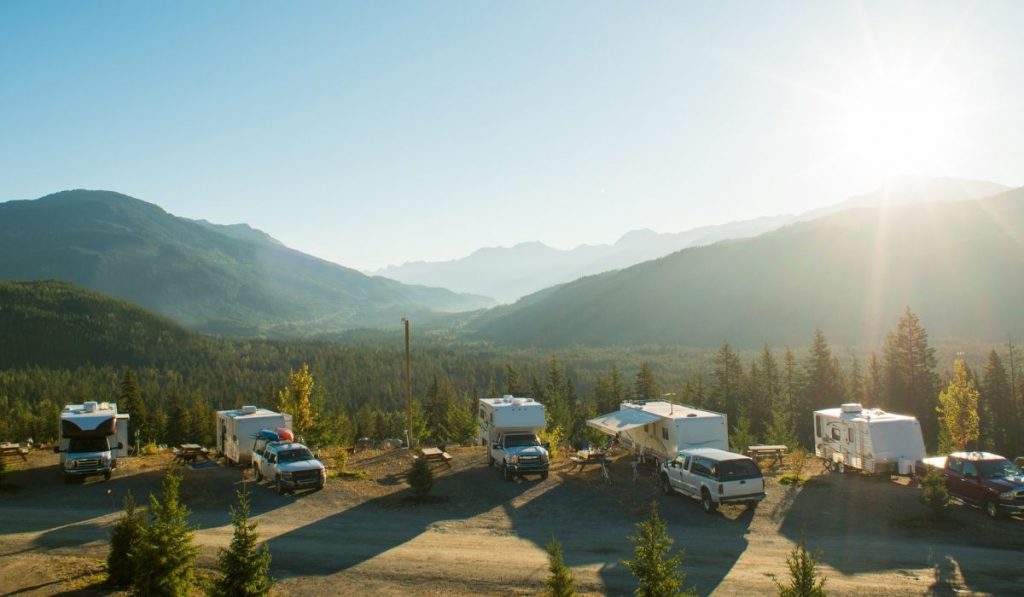 11. Reviews and Ratings
Lastly, when you've checked for all the important features and amenities you need in a trailer storage facility, take a look at their reviews and ratings.
Aside from the ratings and reviews of the customers, check for feedback from the facility in response to the reviews – timely responses to reviews good or bad is usually a positive indicator that facility staff is responsive and customer service focused.
So these are the things to look for when choosing the right outdoor trailer storage facility for your budget and needs. This ensures that you'll be storing your beloved travel trailer securely at a safe outdoor storage facility.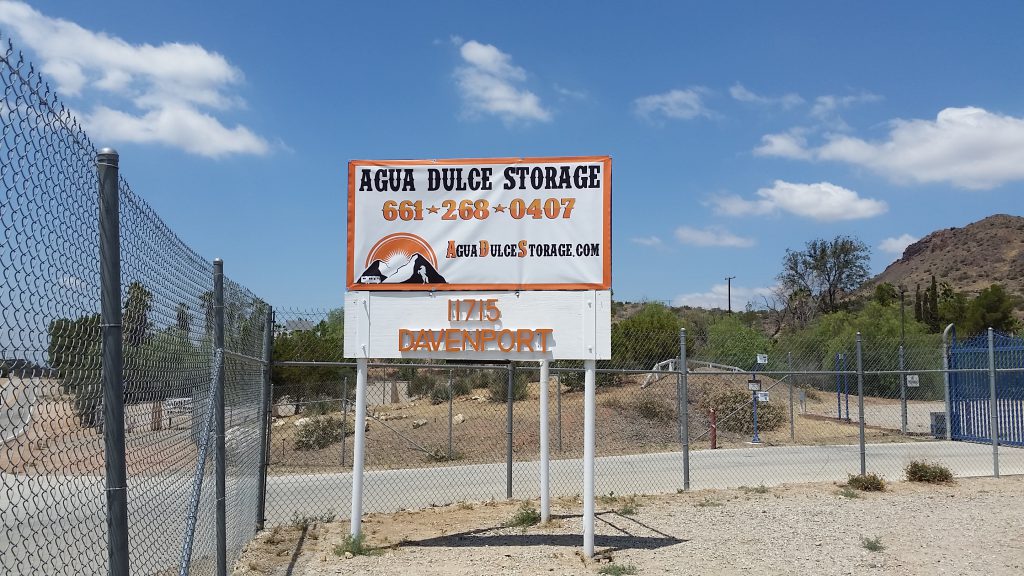 If you're looking for an RV Storage Facility to securely store your campers or fifth wheelers, Agua Dulce Storage has got you covered! Here at Agua Dulce Storage, we offer a wide selection of parking units to accommodate your every need. To learn more about our storage facility, please check out our website at https://aguadulcestorage.com/.
Resources: