The good life is in full swing heading into the 2020 RV season. Manufacturers continue to innovate and reinvent one of America's favorite pastimes. Hitting the road has never been more fun. The RVs on the horizon are better than ever, reshaping what we've always loved about them, all while taking them to a new level of comfort and accessibility. One of the hallmark 2020 trends in RV development and sales is the ever-increasing ability buyers have to customize their vehicles. Whether it's a 5th wheel, class A, or a stealth van, designers are giving owners more choices on color, build and size. It's a great year to be in the market for a new RV. Here's a quick look at some of the defining trends as we head into 2020.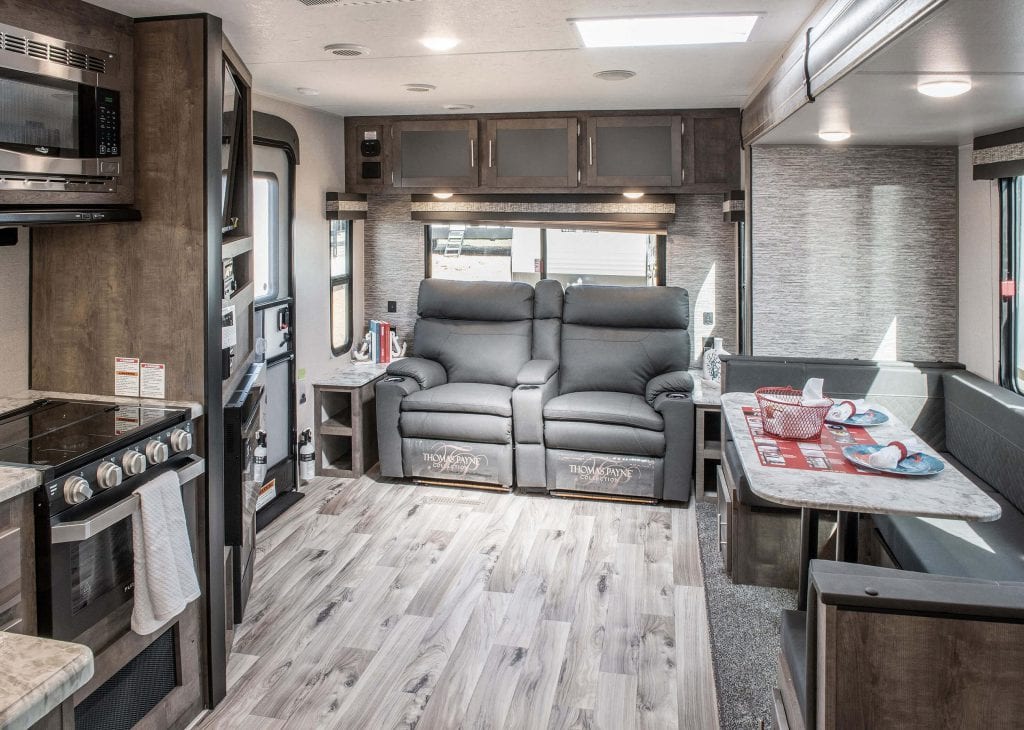 The New Manufacturer Motto: Custom Everything
RV competition is fiercer than ever, and RV companies are pulling out all the stops to close sales. That means they are going farther than ever to give buyers what they want. In 2020, RVs come in a wide variety of configurations that can be adjusted for every owner. Everything new to market will likely come in multiple options. Of course, higher-end options will cost more money, but it's great news more selections are even options. Buyers can choose colors, layouts, storage, interior electronics systems and seating configurations that fit their family size and lifestyle. 

A lot of RV buyers are using the custom options to personalize with finishes and hi-tech appliances for their RVs. They want efficiency in their layouts and want to be able to maximize utility, but still want to make a statement! They want their RV to be part of the story of who they are. RV makers are doing a great job empowering customers as we move into 2020 and beyond.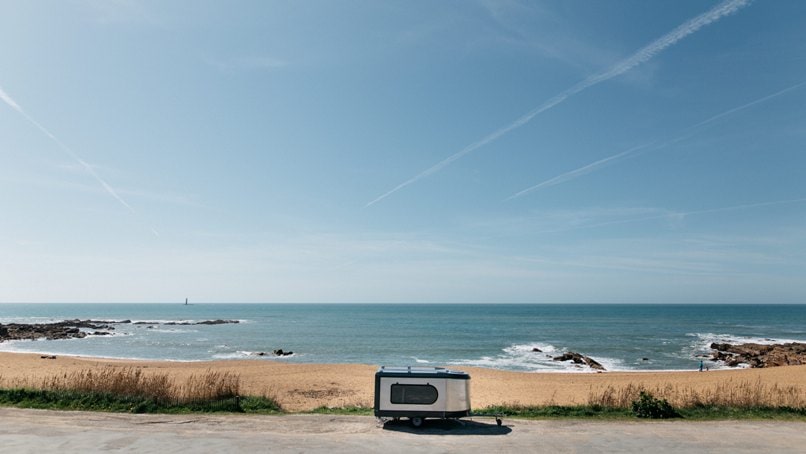 Smaller Spaces, Better Places
Even though there are still a ton of Class A RVs on the road, new buyers brought into the market in 2019 and going into 2020 are looking for smaller spaces. New buyers want an RV that facilitates their active lifestyle; it's just enough to keep them comfortable until they're ready to get out hiking, rock climbing, fishing, or stop into a local coffee shop to do some work. New RVs that use outdoor space well are going to be extremely popular. Indeed, we've seen a lot of companies responding to customers who want the outdoors to mesh more with RV living. Buyers are going to see a lot more pullout stoves, portable outdoor showers, swivel tables that can double as a kitchen prep station or an outdoor workspace. Even mini 5th wheels are going to keep getting tech and design upgrades to make them more functional.
People still want those smaller spaces to be comfortable. Build quality certainly has a premium over square footage in the newest RVs. In 2020, people will be happy to pay more for better quality. "Buy once, cry once", the old adage goes. Owners are after the best quality premium finishes they can find and are willing to sacrifice the roomy bathroom to do get it.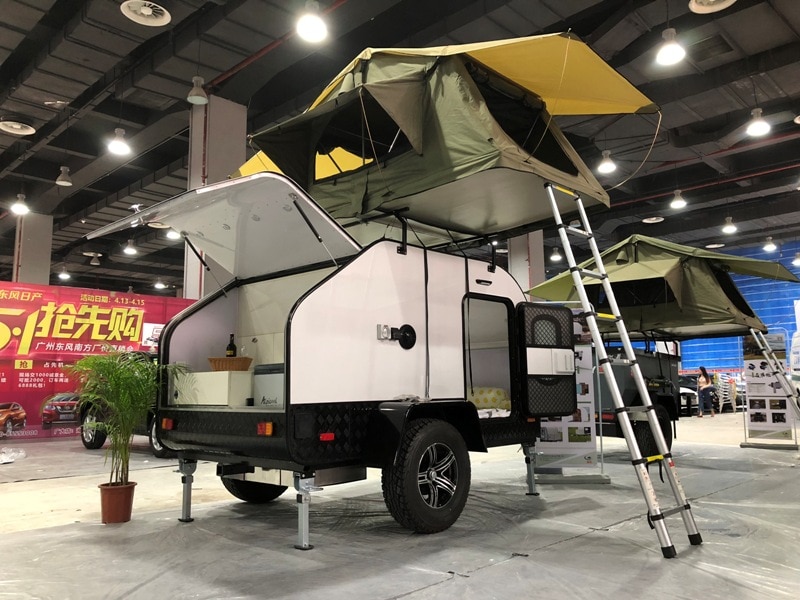 The Rise of Multi-Use Features
Multi-use features are going to be a staple in the hottest 2020 RVs. Engineers are pushing the RV industry forward more than ever before and coming up with ways items inside can be converted into something with multiple purposes. Conversions no longer stop at dining areas that can convert into beds. In 2020, buyers will see more exterior shower tents to maximize inside space and dinettes that fold into the floor or can shift into a work desk. Don't worry, seating areas still convert into beds, but they're better. More RVs manufacturers are finding ways to install bunk beds in their RVs, great for families with multiple kids or road trips with friends. As more RV components make their way outside, the leftover space can be used for a variety of storage needs.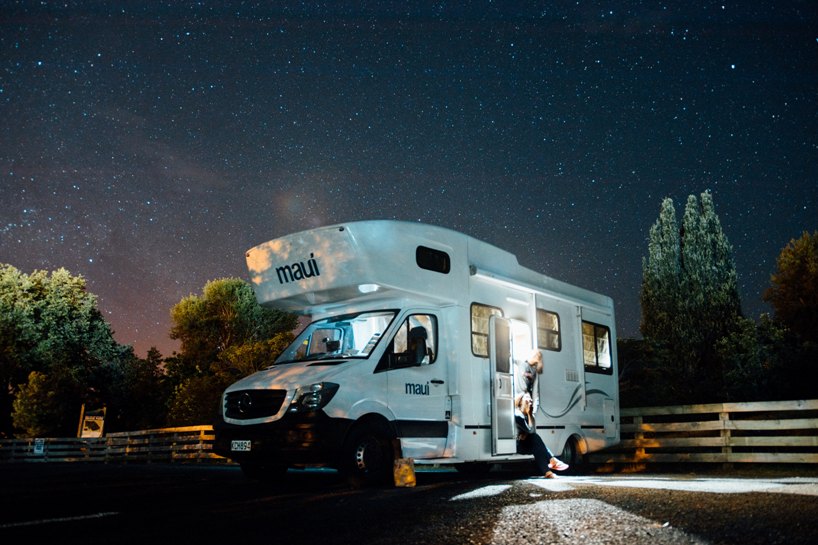 Class C Still on Fire
The van life movement continues to win RV fans around the world. Outdoor enthusiasts, retiree weekenders, and people just plain sick of the rat race love the flexibility and comfort of some of the new Class C vans. With the smaller vehicle size, owners can pull into parking lots and park areas without having to worry if they'll fit. The wheelbase or length isn't a concern and doesn't limit where and when they can go somewhere.
Class C demand has pushed a lot of design and manufacturing work into the industry. Buyers can find a huge amount of RV options with full showers, toilets, kitchenettes, and even multiple beds. Some new RVs are working with skylights, furniture that can shift and transform, and making the cabin able to change into a lovely dining area. Look for the versatility of the Class C move even further ahead in 2020.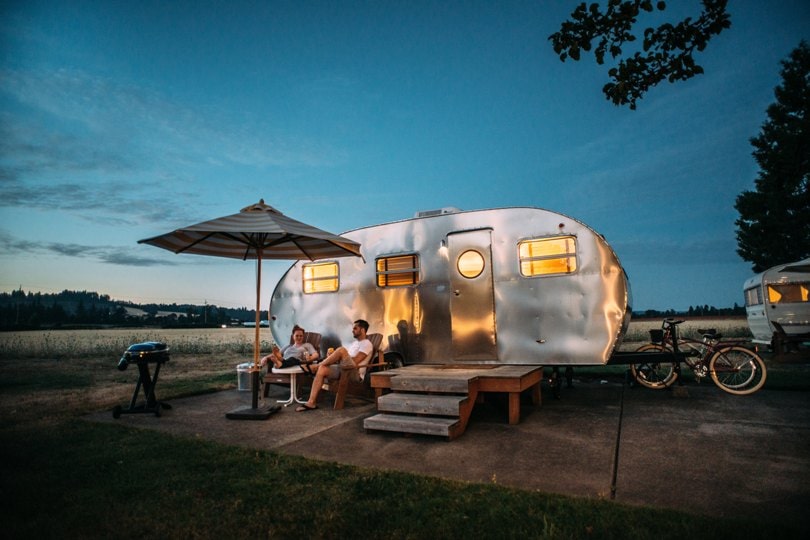 Greater Community for the RV Crowd
Anyone who's owned or rented an RV on a summer road trip will attest to the sense of friendship and community at campsites across the country. There's something undeniable about the bond between RV owners that draws people out every year. More recently, the RV industry has taken advantage of technology to bring people even closer. In 2020, look for more apps on camp reviews, trip advice, and community gatherings that connect RV owners throughout the United States. As more people come online and participate, the community is going to become even tighter, which then spurs even greater demand for RVs and a fulfilling life on the road.


There's never been a more exciting time to own an RV. Vans Recreational vehicles come in more shapes and sizes than ever and have a massive number of features for any use case. Whether you're looking for something to be self-sustaining or are looking for something to use on the weekend to take in some of this beautiful country, there's something out there for you. Momentum around RV living and outdoor recreation away from life's hustle and bustle is at an all-time high and is driving people to explore RV choices. Looking ahead, 2020 is going to be another exciting year for buyers and sellers alike.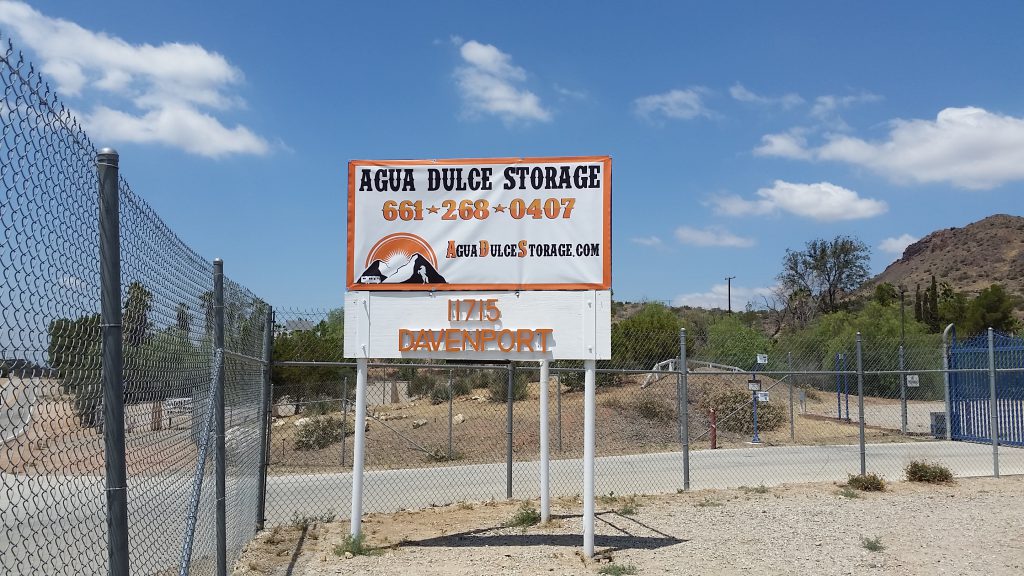 If you're looking for a Storage Facility to securely store your RV or Boat, Agua Dulce Storage has got you covered! Here at Agua Dulce Storage, we offer a wide selection of parking units to accommodate for your need. To learn more about our storage facility, please check out our website at https://aguadulcestorage.com/.