Are you thinking about renting a container storage unit? Whether you're interested in getting a new unit or considering changing your current one, you can find a great deal by doing some research in your city. Storage owners often offer seasonal discounts and promotions, or offer other incentives to entice tenants. Finding the perfect storage unit for your needs may take some effort on your part, but you'll be glad you did once you organize your stuff.
Across the country, millions of Americans are going through their household items and business inventory to optimize space. Likewise, if you've had a storage unit for some time, it's worth taking a look at what's out there. You could end up saving money and getting a nicer facility that's closer, more secure, or easier to manage. There's never been a better time for renting container storage.However, don't just go out there unprepared. There are things you can do to get a killer deal on container storage that works for you.
Here are 15 tips you can use for renting container storage.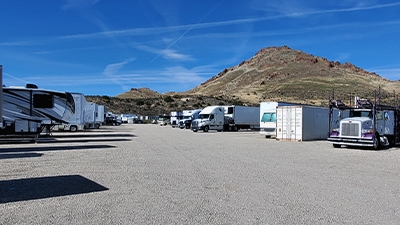 1. Choose a Reputable Company
The most important thing you need to do is focus on the storage operator. They're the ones that are managing security for your unit and doing the regular upkeep it needs to stay in good shape. Thankfully, now's an easier time than ever to rent a unit because of online reviews and testimonials. A large number of complaints about contracts, poor management, or lacking security is a major red flag. Go with someone reputable, even if it means paying a bit extra. It's worth the extra spend knowing your things are in good hands.
2. Go with More Space Not Less
A common mistake many people make is renting something based on their storage needs right now. Inevitably, though, you're going to need to size up. Once you know how convenient modern storage facilities are and how easy it is to access your things, then you're going to be looking for ways to utilize the space.Are you currently running a business at home and keeping your inventory stacked in a basement or the playroom? You can free yourself from that space and get more organized with the right self-storage solution.
3. Look for Specials
Storage facility owners track their business closely. They know how things like the academic year affect ebb and flow in vacancy. They're also more likely to offer incentives when they have more empty units versus when things are almost full.You should visit company websites to look for things like the first month's rent free or added security monitoring or other specials that come with renting a new unit. If you've already got a unit, now's a great time to ask for a deal before you renew your lease. Even if you're paying month to month right now, it may be worth your while to renew a year lease to save some money in the long-term.
4. Ask About Discounts
Odds are your neighborhood storage facilities offer discounts for seniors, students, veterans, and other groups. You never know unless you ask! Make sure you inquire about any discounts you can take advantage of to shave some dollars off of your monthly rent.
5. Start Your Search Early
Don't wait until the last minute. You'll be forced into a deal that won't be the best available. To get the most for your money, start your search early. You'll be able to compare the different unit sizes and facilities to find one that suits you best.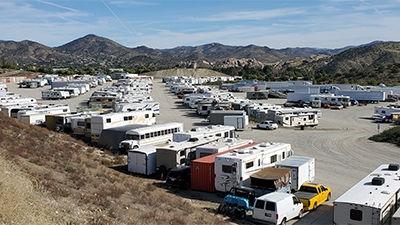 6. Know What You Want to Store
Have a good idea of what you'll be keeping in your unit when you go searching. There are different types of units based on what you need. They'll vary in price depending on how much it costs to operate them. Some unit renters need climate control and others need 24/7 on-site security. It all depends on what you plan on keeping there, and that will help you with your search.Wooden and leather furniture, photos, clothing, artwork, electronics, antiques, and anything else of value should be stored in a climate-controlled unit.
7. Learn About Storage Restrictions
This will vary a bit by the facility, but storage units usually restrict things like flammable items, food, anything living (small pets, plants, etc.). The last thing you want is to sign a contract for a long-term lease and find out what you want to store is prohibited.Storage companies typically post any restricted items on their website, so it shouldn't take too long to find out if things will work.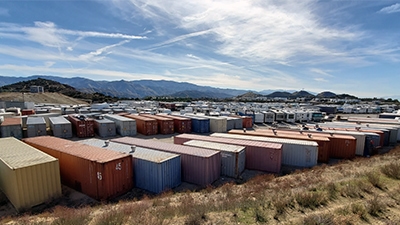 8. Focus on Location
Ok, so you know what you want to store, what sort of unit you'll need, and how big it needs to be. The next checkbox on your list needs to be a convenient location. In the right place, your storage unit will make life easier, and not just be some black hole where you store stuff you don't want. Most towns have multiple options to help you choose the closest to you.
9. Buy a Secure Lock
No matter what type of security systems your storage facility has in place, you should buy a secure lock to protect your valuables inside. Some facilities require you use their lock or a certain type of lock. Make sure you ask if there are any specific requirements before you go out and purchase one for your unit. Remember, no lock can stop the most determined thief, but they serve as a good deterrent against someone looking for an easy target.
10. Do What You can to Maximize Space
There are tons of videos and articles online that talk about how to maximize storage space. Start simply by stacking items vertically and using labeled boxes to make sense of what's in your unit. It will make going in and out to collect items much easier. Another good tip is to group similarly sized items together to find them faster.
11. Make an Inventory List
Believe it or not, but a lot of people who rent a storage unit forget what's in there after a year or two. Take pictures and keep a written record on file that lists what's packed inside each box. It's a good way to keep accurate records and will come in handy should you need to use them for insurance purposes.
12. Insure Your Storage Unit
If you're already got homeowner's insurance or renter's insurance, then it's relatively easy to add a personal storage unit onto your policy. Insurance is always a good idea to protect against fire, theft, flood, or any other damage.
13. Read the Fine Print About Fees
Renting a storage unit, just like paying rent on an apartment or a mortgage on a home, will come with late fees if you're late. Some facilities will also charge you penalties for storing prohibited items. Make sure you go over any contract BEFORE you sign it to understand the rules and policies you're agreeing to.
14. Protect What's Inside
There are small things you can do before you move your things in to protect what's inside. The pros recommend laying a tarp down on the ground of your unit and then stacking the boxes on top. When everything's loaded in, you can cover the boxes with a plastic sheet or tarp to protect against dust.
15. Pay Attention to the Layout
If you just start stacking boxes from back to front, then there's going to be no way of getting to something in the back. Instead, stack your boxes in a U formation so you'll be able to reach everything without having to unload the whole unit.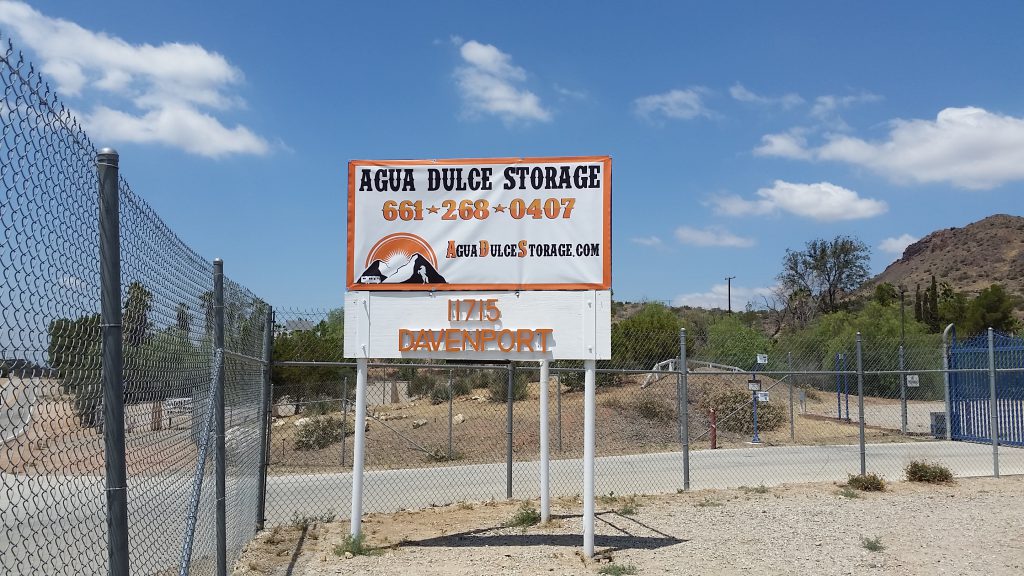 If you're looking for a Storage Facility to securely store your RV or Boat, Agua Dulce Storage has got you covered! Here at Agua Dulce Storage, we offer a wide selection of parking units to accommodate for your need. To learn more about our storage facility, please check out our website at https://aguadulcestorage.com/.