Cruising through dunes at high speeds is one of the best things about living in Southern California. Whether you're a long-time local, or you're just visiting, it's a must-do outdoor activity that will keep you coming back.
Southern California is home to some of the best dunes in the world. There are some fantastic parks and trails to ride on. Dune buggies are great for the weekend, as a corporate retreat, or just some good family fun.
Not everybody can buy a dune buggy, so where can you go to rent them? If you're new to dune buggying or you're a regular looking for somewhere new to ride, here are 9 of the best places to rent dune buggies around Southern California.
1. Dezert Adventures (San Diego)
1182 N Imperial Hwy, Ocotillo, CA 92259 | https://dezertadventures.com/
If you're south of LA or going down to San Diego, then you definitely should check out Dezert Adventures in Ocotillo. It's a family-owned business that's been open since 2007, and they know their way around local deserts. By taking Interstate 8, go about 70 miles east of San Diego and you'll find an assortment of high-quality ATVs and dune buggies with knowledgeable instructors who know how to have a good time.
If you're curious about the equipment, their website now boasts that they've purchased some 2020 Honda 1000 Talon 4-seaters, so bring the kids along and have some fun!
2. American ATV Rentals (Salton City)
2098 Thomas R Cannell Rd, Thermal, CA 92274, United States |http://www.americanatvrentals.com/
American ATV Rentals offers rides for people who want to explore the Bryce Canyon backcountry. They offer fun and safe offroad adventures for the whole family in Ocotillo Wells and Bryce Canyon. They've been in business for years, and have the rides to prove it.
Their website offers new Kawasaki UTVs, Yamaha Viking VI Ranch Edition rides, and Arctic Cat Wildcat Trail vehicles, to name a few. The experts on staff there will help you find the best ride for where you want to go and who is in your party.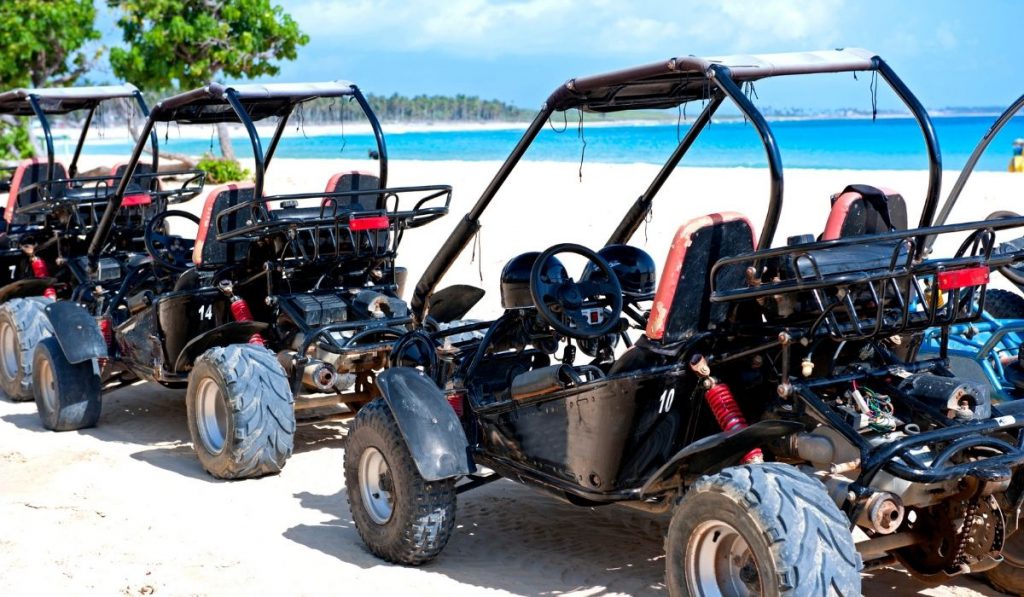 3. Sunbuggy (Pismo Beach)
307 Pier Ave, Oceano, CA 93445, United States | https://www.sunbuggy.com/sunbuggy_pismo.php
Pismo Beach has some incredible ocean views with white sand beaches great for spending a day in the water or for dune buggying. At Sunbuggy, you'll get to pick from an impressive stock of four-wheelers and other vehicles that will keep you moving on the sand and that won't get stuck.
The company has over 100 2019 Yamaha 4x4s, and a great variety of real dune buggies. While a lot of off-road rental companies only have ATVs or UTVs, Sunbuggy has some beautiful Spider Dune Buggies on offer that are single seater or that seat up to six people. They offer group deals and some of the best prices in the region. They've also got an impressive safety record to boot.
4. Off Road Rentals (Palm Springs)
59511 US HWY 111 PALM SPRINGS, CA 92262 | https://www.offroadrentals.com/
Located in a small town on the outskirts of Palm Springs, Off Road Rentals is a great option for people who want a safe dune buggy experience with great customer service. Off Road has been open for more than 20 years with no major injuries.
The company provides self-guided tours in a large private desert area. You'll get all of the necessary safety instruction and equipment to ensure a fun time without injuries. If you're looking for an actual dune buggy, this might not be your spot. They only offer ATVs, but you'll get a thrilling experience going up and down the dunes in beautiful Palm Springs.
5. Steve's ATV Rentals (Pismo Beach & Palm Springs)
332 Pier Ave Oceano, CA 93445 | https://stevesatvrentals.com/
Steve's ATV Rentals is a staple in both Pismo Beach and Palm Springs. Ever since they opened in 2001, Steve and his crew have been delivering incredible dune buggy experiences to customers from everywhere. You can tell they love what they do. Instructors are engaging and excited about making sure you have the time of your life.
They've got a good selection of ATVs and UTVs, depending on where you're going and how deep into the technical dunes you want to go. If you're a first-timer these people are a good choice because they'll take the time to walk you through things slowly and will be there to celebrate your first jump over a dune.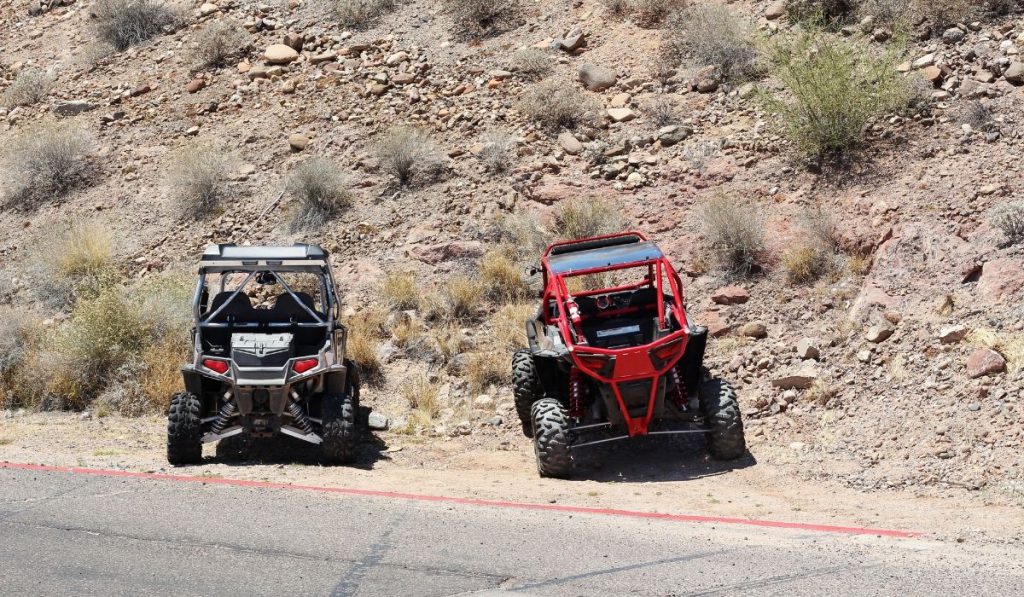 6. Fun Time ATV Rentals (Greater Los Angeles Area)
32629 Hwy 14 Cantil, Ca 93519 | https://www.funtimeatv.com/
If you're looking for somewhere different or explore an area where there aren't a lot of good rental options, then Fun Time ATV Rentals will be one of your best bets. This company delivers ATVs, UTVs, and dune buggies to areas around Los Angeles.
Their website says they work with group events, company events, and other things like weekly specials and multiple-vehicle discounts to help you save money if you get some friends together for some weekend fun.
Their vehicles are impressive, too. They offer Polaris Rangers, Can AM Mavericks, and Polaris RZRs, as well as things like dirt bikes and ATVs. The team at Fun Time caters to all experience levels and will provide things like helmets, gloves, goggles, and other equipment you need for a great time.
These guys will even deliver dune buggies and ATVs to your campsite while you're out camping in the desert! A fantastic option if you don't want to haul your own equipment or give something a try before you buy.
7. San Diego Dune Tours (San Diego)
6 W Evan Hewes Highway Ocotillo, CA 92259 | https://sandiegodunetours.com/
A lot of people like riding around the dunes by themselves, free from the watchful eye of dune buggy instructors where they can push things to the limit. Other people, however, want a guided tour that will show them all of the best obstacles and take them to the best views.
If you like tours, then San Diego Dune Tours is for you. With a selection of several different tours, you can choose between something that will last under four hours and an all-day trip that will take eight hours to complete. You'll cover several miles of incredible landscape and have a fantastic time doing it.
They have ATVs and Polaris UTVs to choose from, and some of the vehicles fit four people. They've been doing this for over 20 years and can accommodate groups of up to 70 people at a time.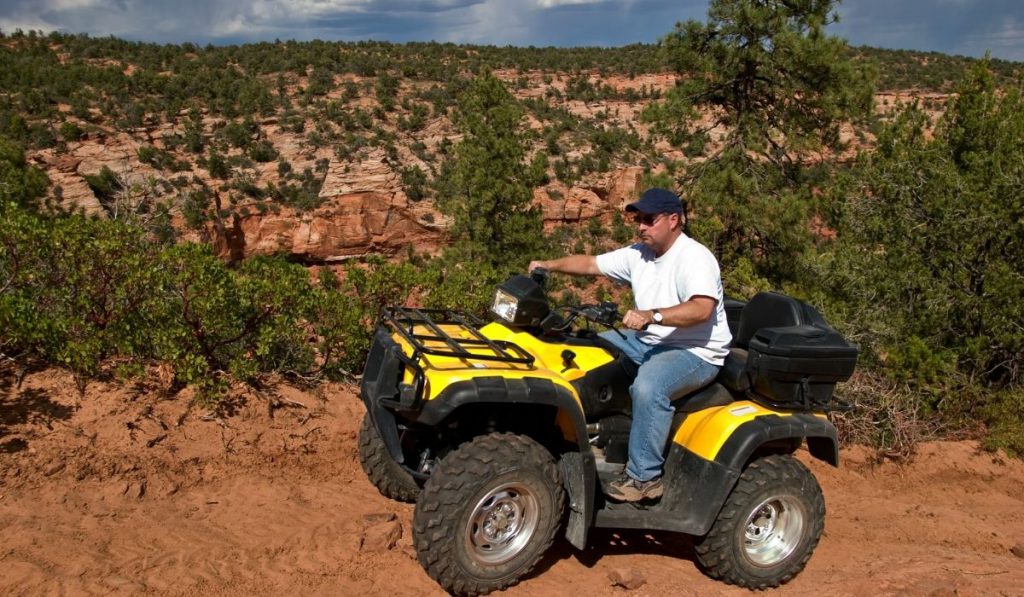 8. Happy Trails Rental (Johnson Valley Off-Highway Vehicle Park)
32838 Old Women Springs Road Lucerne Valley, CA 92356 | https://happytrailsrental.com/
OHV, for years, has been one of the most popular off-road destinations in the country. People travel for miles to see and experience the dunes there, where you'll find something for every skill level.
Happy Trails Rentals is there to accommodate you with some great vehicle options in almost 100,000 acres of park space. There are a ton of open trails to explore and some impressive obstacles to conquer.
With Happy Trails, you can opt for a self-guided tour that uses GPS to map your route, or you can take a private guided tour that will take you to some unknown gems. They've got some great four wheelers as well as new Polaris RZR XP 1000s for customers to use.
9. ATV Experience Chiriaco Summit (Chiriaco Summit)
62450 Chiriaco Rd, Chiriaco Summit, CA 92201 | https://www.atvexperience.com/chiriacosummit
ATV Experience, as its name suggests, is all about the experience. This company offers one-of-a-kind private tours through the wilderness on multi-person ATVs. You can take an epic sunset ride and take in some incredible vistas while riding through challenging terrain.
This trail is more desert riding than cruising dunes, so know that before you go. You're going to be driving through caucus and shrubs, over rocks, and other desert terrains. A bonus, though, is that customers often report seeing deer, rabbits, eagles, and lizards on the trip. Guided tours are a minimum of tour hours, but they will accommodate large groups into multiple 1-hour tours depending on the size of the group.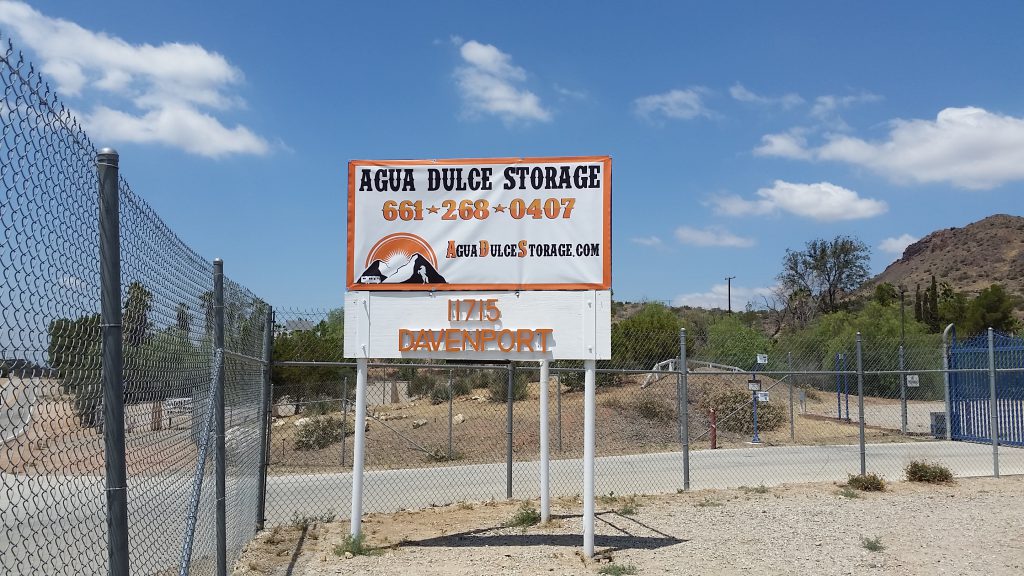 If you're looking for an RV Storage Facility to securely store your campers or fifth wheelers, Agua Dulce Storage has got you covered! Here at Agua Dulce Storage, we offer a wide selection of parking units to accommodate your every need. To learn more about our storage facility, please check out our website at https://aguadulcestorage.com/.