Located approximately 35 miles outside of Los Angeles, the Santa Clarita Valley serves as a suburban oasis with a high quality of life, great schools and recreation options. There's so much to love about Santa Clarita — beautiful landscapes, amusement parks, history, concerts, festivals, and more that bring people from all over the country. Nature lovers, thrill-seekers, and art enthusiasts all find something for them in this great cultural center. Whether you're looking to escape into nature or want something fun for the family, Santa Clarita has got you covered! Here's a list of fantastic things to do around Santa Clarita. There's something here for everybody!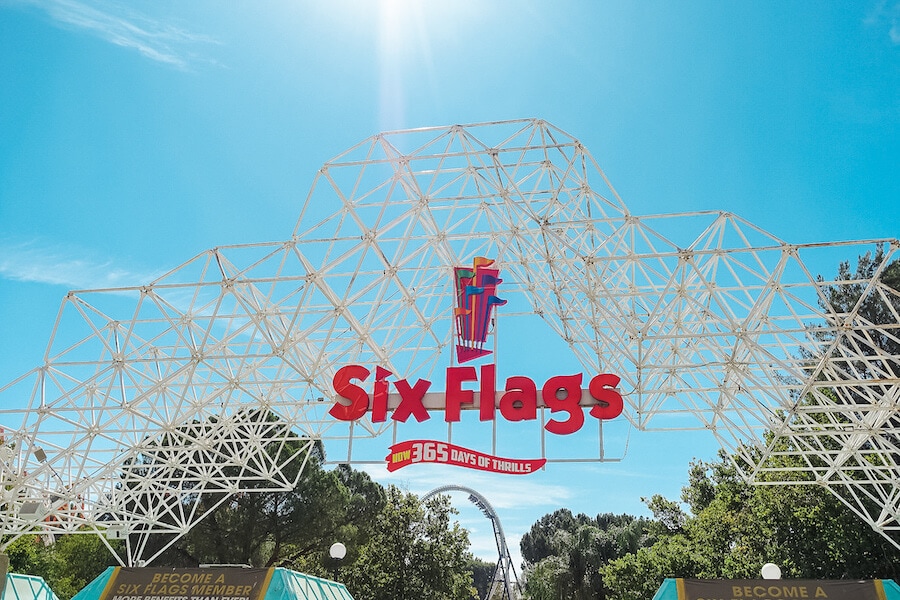 1. Six Flags Amusement Park
Every year, Six Flags Magic Mountain brings in people from all over the country for some of the best amusement rides and other theme park attractions in the world. The park is on the outskirts of Santa Clarita in Valencia, and you'll get excited as you turn the corner and see the peaks of some of the most intense roller coasters ever built. The park has an incredible range of activities from small games and casual boat rides to hanging roller coasters with loops and barrel rolls that are sure to make you scream. Six Flags is a day or even several days of fun for everyone. Six Flags also features a sister park, Hurricane Harbor, a world-class water park full of rides and pools to cool you off in the summers. You can even book a cabana and relax poolside in between trips to crazy slides and wave pools.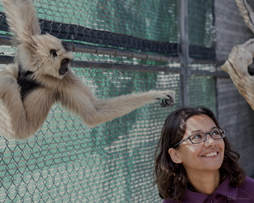 2. For the Animal Lovers
There's room in Santa Clarita, so that means animals. Animal lovers flock to the area to enjoy some of the best natural attractions around. One of the most popular activities is the Gentle Barn, a farm dedicated to helping people of all ages encounter and learn about animals through hands-on activities and other close up experiences. You can feed, pet, and interact with animals in ways that aren't possible in your run of the mill zoo. The Gentle Barn is nestled on a beautiful property that sets the scene for a relaxing, enjoyable day around peaceful, loving animals. There's also the Gibbon Conservation Center that serves as a sanctuary for all four gibbon species. The operators are committed to providing a safe space to these threatened animals. Don't worry, there aren't any cruel practices. Visiting means you'll be making a difference in these wonderful creatures' lives.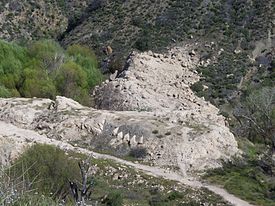 3. St. Francis Dam Ruins
What was once a storage reservoir for Los Angeles, the St. Francis Dam is now a relic of a bygone era. The collapse is often labeled as one of the country's greatest engineering failures and constitutes one of the deadliest events in the history of California. Experienced hikers love to scale the area and get to the dam ruins for photos and a piece of history. There are local walking tours with guides that offer unique insight into the region's history and what this dam once meant.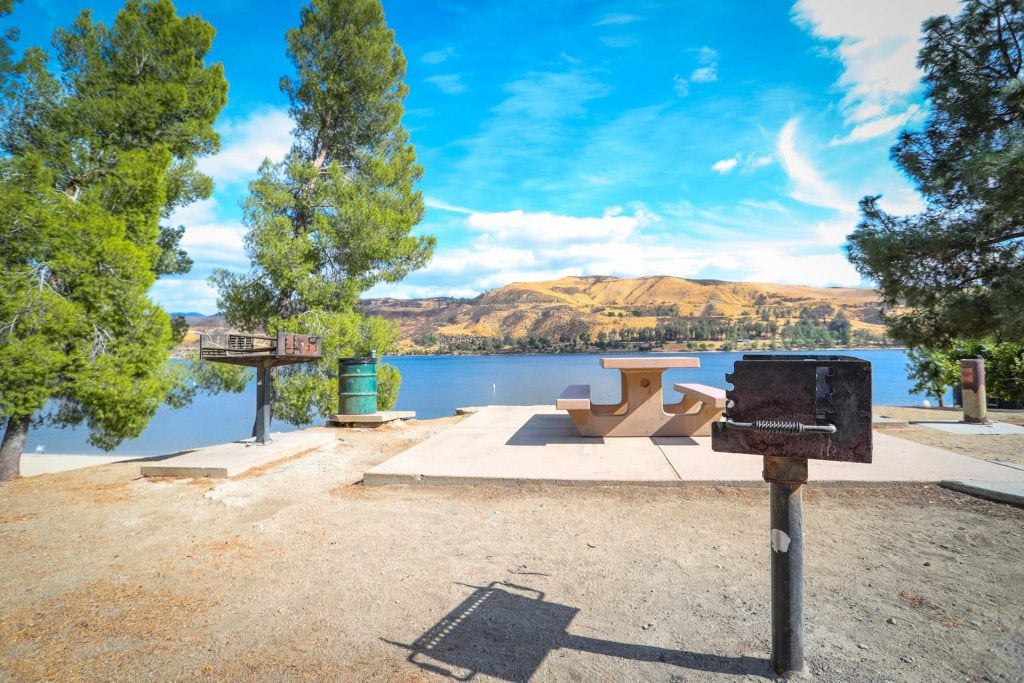 4. Get Out on the Water at Castaic Lake
California weather means there's a ton of opportunity for outdoor activities for most of the year. Santa Clarita is home to the Castaic Lake, a beautiful freshwater lake that offers incredible scenic views and water recreation. If you're an out-of-towner, there are boats you can rent to take you around the lake. There's plenty of lovely nature to see, and after a day on the lake, you'll be ready to head into town for some relaxing shopping or a delicious meal.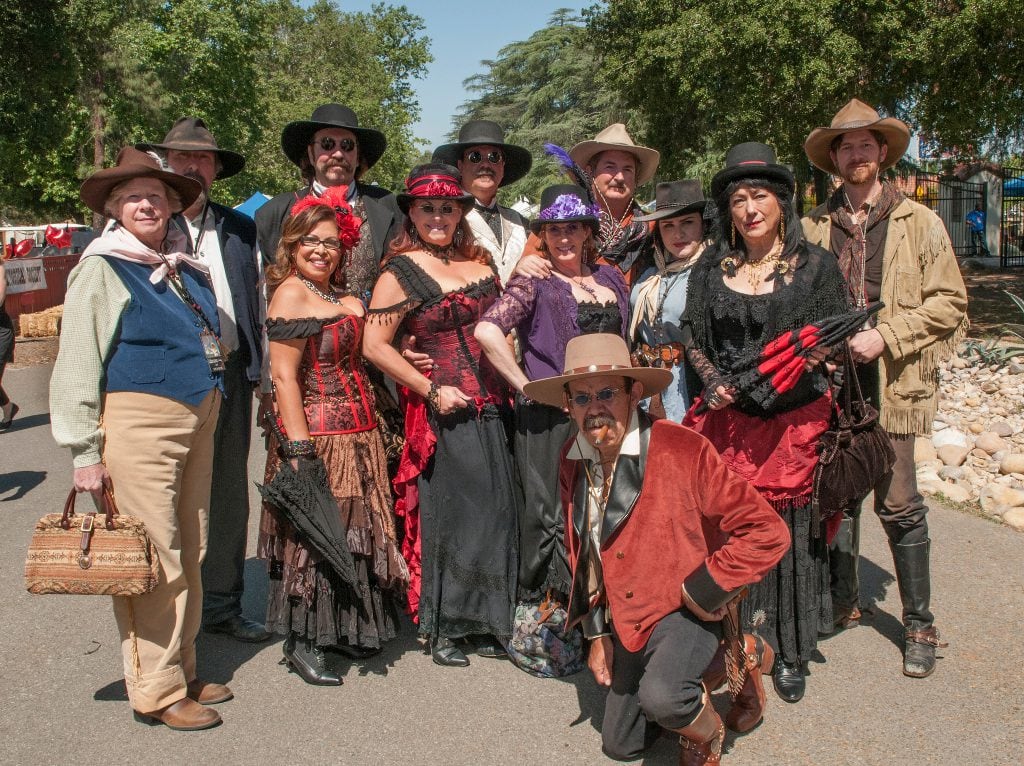 5. The Cowboy Festival
Santa Clarita Valley hosts the annual Cowboy Festival each April. It's usually held in the William S. Hart Park in Old Town Newhall. The event draws over 10,000 visitors for a good time that involves performances, dancing, music, food, and more. Attendees can get involved by riding around in wagons, playing in a variety of rope games, watching bull riding, and trying a variety of BBQ and traditional Western desserts. You'll get to see expert lassoers and see a Civil War reenactment as well.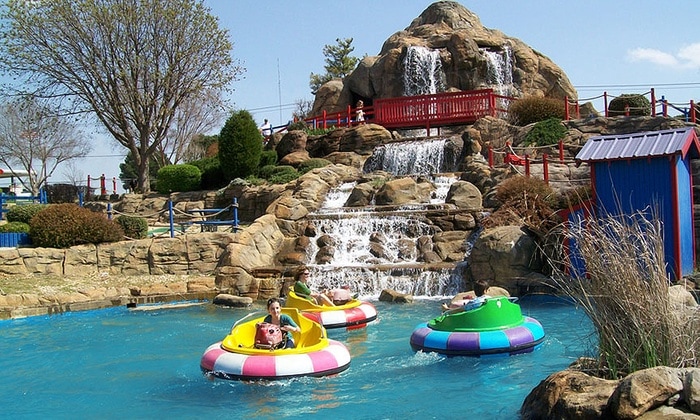 6. Mountasia Family Fun Center
This family-friendly attraction has been voted the best place for family entertainment in Santa Clarita. The park includes 18 holes of mini-golf, bumper cars, go-karts, batting cages, bumper boats, and other wholesome activities. There's a 20-foot climbing wall and a massive arcade when you want to take a break from the outdoor heat. While there, try some of the fresh ice cream, candy, and other treats around the park.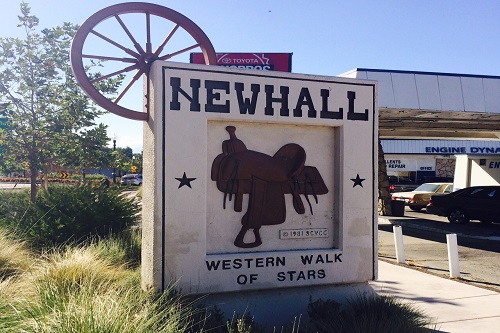 7. Get a Taste of Hollywood
The area's proximity to Los Angeles combined with its stunning landscapes has made Santa Clarita a great choice for movie production studios over the years. It's been a great spot for filming Western movies, and even has the Western Walk of Stars located in Newhall. With a bit of research, you can drive around and find some backdrops that were used in some of your favorite movies of all time.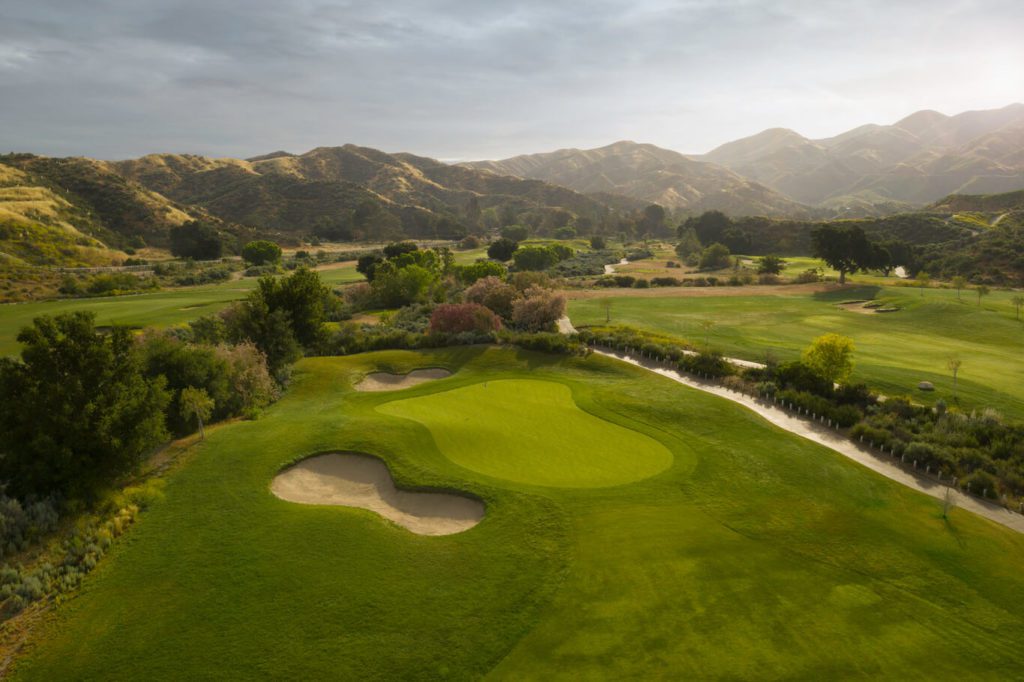 8. Amazing Golf Courses
Santa Clarita is home to one of California's best public golf courses. Sand Canyon Country Club is a 27-hole desert course that takes you around with views of the amazing Angeles National Forest as you swing away. There's also Vista Valencia, an 18-hole par-61 course. Most courses in the region offer incredible vistas as you spend your time playing with friends and family.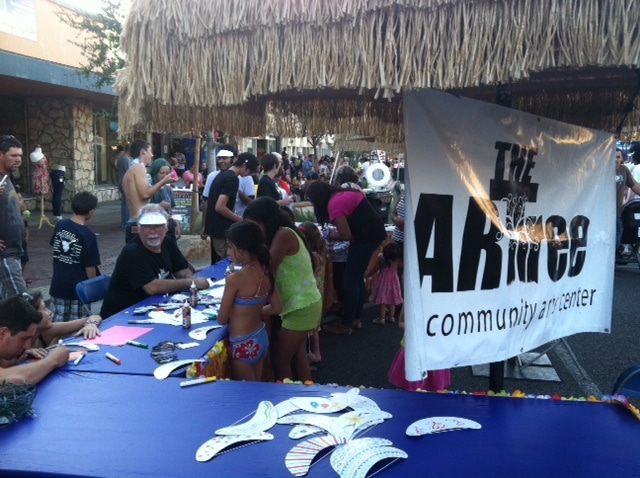 9. Exciting Nightlife
One of the best parts of being in Santa Clarita for locals and visitors alike is the Senses on Main even that takes place every third Thursday of the month. On that day, the main street in Old Town Newhall transforms into a block party where people can walk around enjoying live outdoor music, drinks, food trucks, and other activities. It's a wonderful event put on by the local government that brings people together to let loose and have some fun! There are also some great bars, comedy clubs, and late-night restaurants serving up a good time for everyone.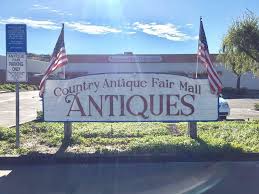 10. Shopping
Santa Clarita has great shopping for every budget and style. First of all, you've got Westfield Valencia Town Center, a world-class mall that has over 175 shops from high-end retailers to smaller boutiques. The mall also has a wide variety of dining options, from casual eateries to fine dining restaurants.If you're into antique shopping, there's something for you. Make your way to the Country Antique Fair Mall where you'll spend an entire day searching through small trinkets and larger pieces of history. You'll be sure to find something to add to your home collection.For smaller, more unique finds, travel down to Old Town Newhall to peruse the independent shops and artisans. You'll find something original that you can treasure for years. While there, stop into Brewery Draconum, a cool independent brewery serving up amazing food and drink.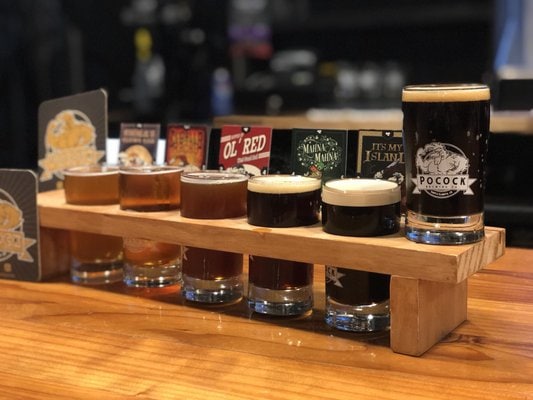 11. Craft Beer
Speaking of breweries, Santa Clarita has a thriving craft beer scene that's a ton of fun. Many breweries in the area offer tasting menus that allow you to try all sorts of local beer to find something you love. Some of the most famous breweries include Wolf Creek Brewery, Telco Brewery, and Pocock Brewery, but there are many more options to explore if you're interested in finding something outside of the mainstream. Most of the breweries are family-friendly, outfitted with plenty of TVs, family-style seating, and great food options. So, if you're worn out from a day at Six Flags or from walking around shopping all day, make your way to one of the breweries for the perfect way to wind down.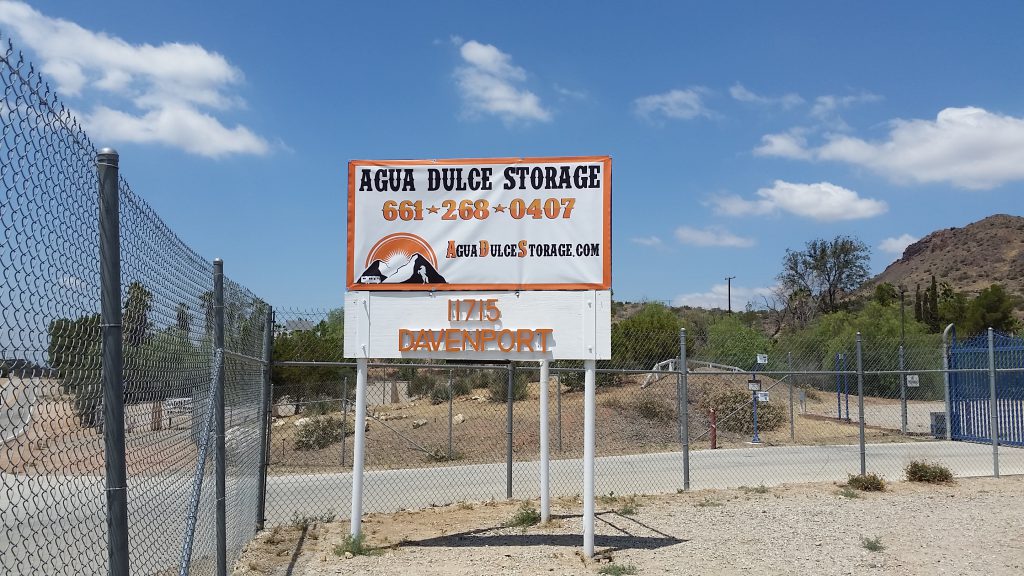 If you're looking for a Storage Facility to securely store your RV or Boat, Agua Dulce Storage has got you covered! Here at Agua Dulce Storage, we offer a wide selection of parking units to accommodate for your need. To learn more about our storage facility, please check out our website at https://aguadulcestorage.com/.