Years ago, storage units were for things you didn't need anymore. A lot of them served as a catch-all for extra furniture, seasonal recreation vehicles, and family heirlooms.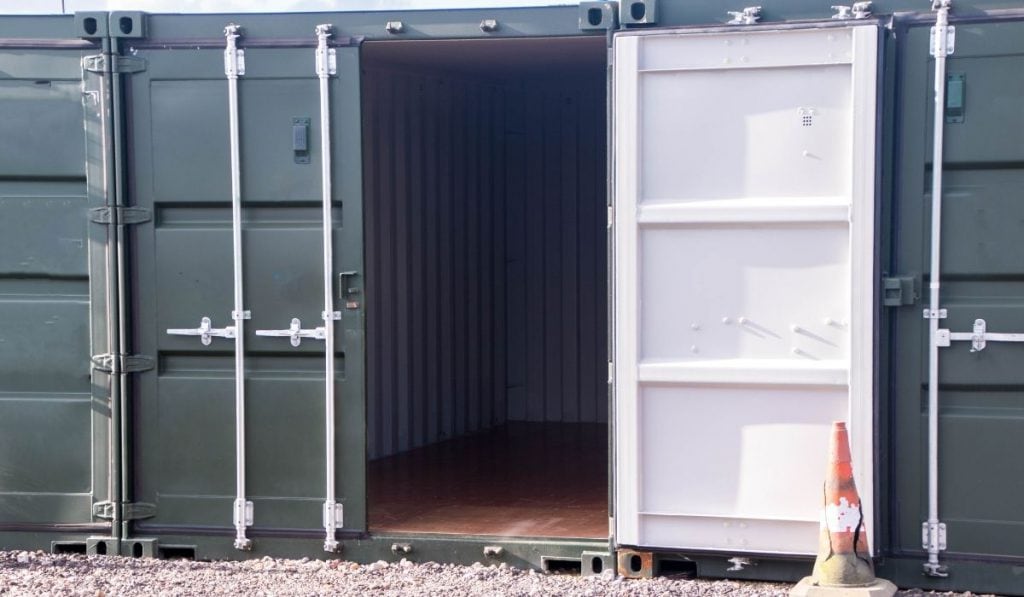 Sure, those things are still inside a lot of storage units today, but people are using them for a lot more than that. Small businesses use storage units for inventory management, college students use them while they are in school, and people use storage units so they can live in smaller downtown apartments where they can have access to more restaurants and other city-living amenities.
These days, you've got multi-floor storage facilities, climate-controlled storage units, and drive-up units. But what about shipping containers?
We've seen shipping containers turned into offices, restaurants, and even tiny houses. Are they good for storage?
Let's take a look at how people are using shipping containers as a safe, durable long-term storage solution.
Shipping Containers for Emergency Preparedness
If there's anything the past year has taught us, it is that we often don't see what's coming our way. Life has looked and felt a lot different because of the pandemic, even though things are slowly improving.
Too many of us took food storage and basic supplies for granted. We always simply assumed that the stores would be open. We know, now, that sometimes stores close and basic supplies are hard to find.
People who are passionate about emergency preparedness have used shipping containers for storage for decades. Some of them have simple designs, but others are quite complex with electricity, climate control, and some integrated technology features.
If you're thinking of getting into emergency preparedness, a shipping container is a good option.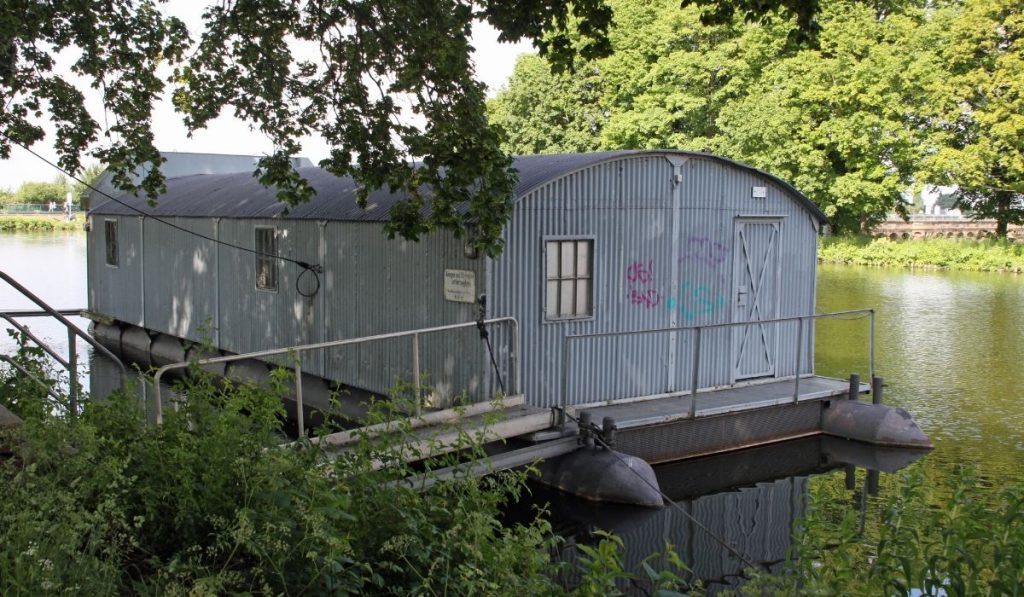 Using a Shipping Container for a Garage
If you're on a property with a good-sized yard, a shipping container can serve as a secondary garage for all of the toys and equipment that won't fit in your primary one. A lot of people use shipping containers to keep dirt bikes, lawnmowers, kids' bikes, and other toys. You can lock them up when you're not using them and they'll stay safe no matter what the weather is like outside.
If your property is big enough to farm on, it's a perfect spot to keep gardening tools, and if you've got farm animals, it's ideal to keep your feed and other supplies cool and dry.
One of the best parts of using a shipping container for storage is that, if you need to, you can move it. You can place it somewhere, and, if you find that it doesn't suit your needs where you put it originally, you can move it without too much trouble.
Homebrewing with a Shipping Container Storage Unit
Are you an aspiring homebrewer? Over the past decade, there has been an explosion in the U.S. in craft breweries. These often start as small operations in garages that catch on and grow into great businesses.
These days, it's easier than ever to start brewing beer or making wine on your own. They even sell beer-making kits online that can be delivered to your home in a matter of days.
If you don't have the extra space to brew at home, and you don't want to spend the money on a workshop space that's a drive away, then using a shipping container is a good bet. There's enough space to move around in and you can keep all of your supplies close by.
Doing this type of work in a storage container will require some form of insulation, but that can be done easily by a carpenter or as a weekend DIY project.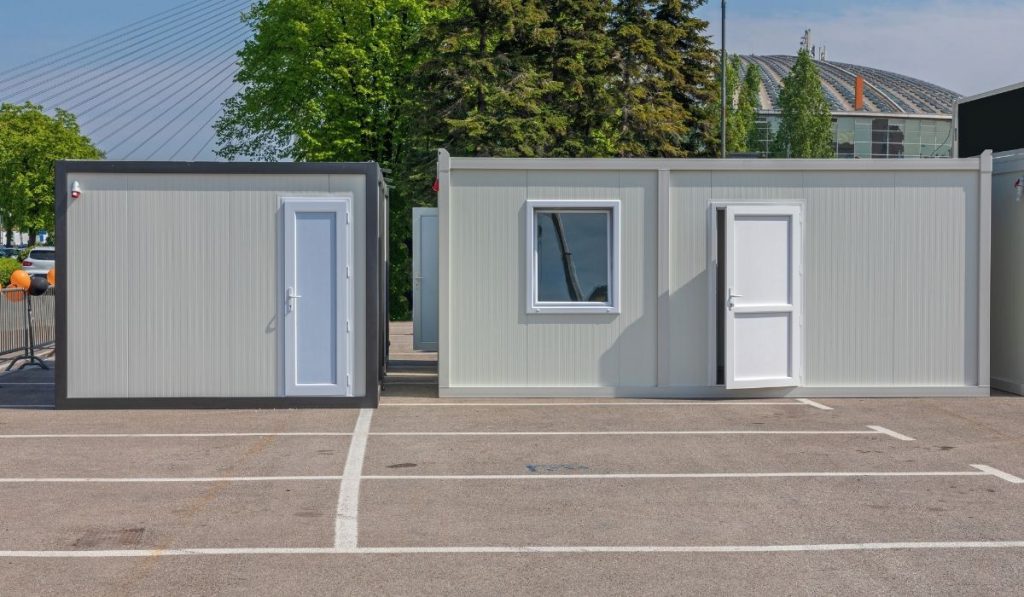 Storage Containers for Home Businesses
Are you an accountant that works at home? Do you build artisan pieces that are for sale? All across the country, small businesses use shipping containers for offices, offsite storage, and more.
If you've got paperwork that you need to keep in boxes, you can pile them inside the shipping container, and a 40ft container has got more than enough room to put some chairs or a work table inside.
With the many custom options available with shipping containers, you can design one to fit your business needs and open up capacity without having to rent an office space.
Things You Should Know About Shipping Container Storage
We know they're a good way to expand the space you've got without building an extra wing on the house. But what about getting them set up and keeping them in good condition?
Here are some things you should know before you start looking for a shipping container.
Make Sure it's Legal
Some local governments will have something to say about you placing an empty shipping container in your backyard, especially if there are neighbors nearby.
Call first to make sure it's ok and whether you need any permits before the shipping container is delivered. You don't want to pay for one and get it installed and then find out it's not allowed.
It May Need a Foundation
It's not a great idea to just plop the shipping container down on the soil in the backyard. It will lead to faster corrosion of the metal and it could damage your property. A better idea is to build out a foundation to place it on. You can build a foundation relatively quickly and affordably without too much trouble by building a concrete slab or using things like railroad ties to support its weight.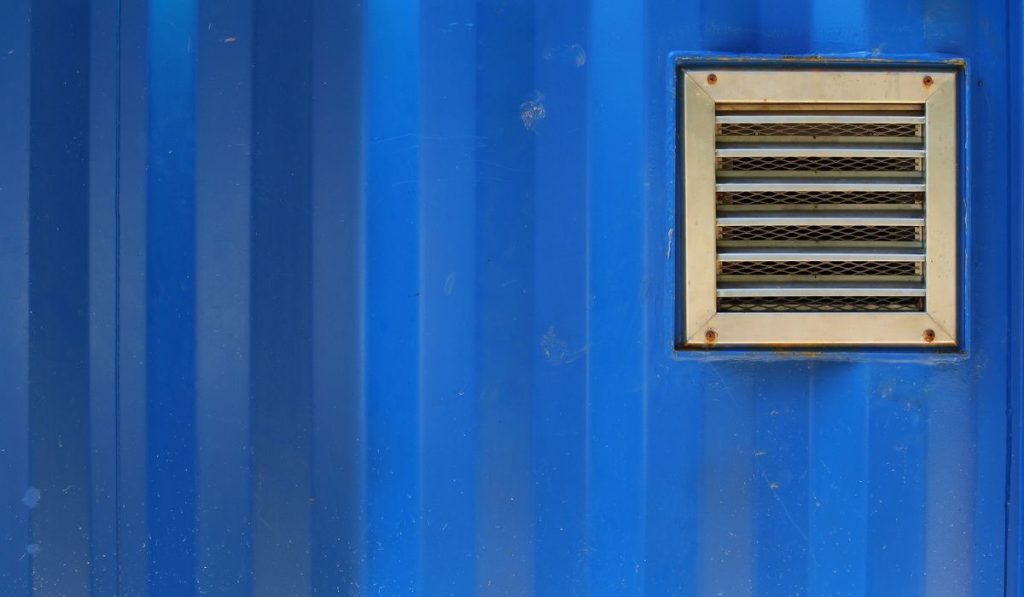 Ventilation is a Must
No matter what you're storing in the shipping container, you'll likely want ventilation. If you live somewhere where there is a large variance in temperatures, condensation builds up easily, and when things get wet they get messy.
A lot of shipping container sellers can install fixed vents or simple HVAC systems before purchase, and, if you're willing, they're not too difficult to install DIY.
Getting Rid of the Smell
A shipping container probably isn't coming to you in brand new condition. That would cost a lot more, and those usually go to shipping companies. When yours comes, it's going to smell like whatever was inside of it while it was in use.
Get rid of the odor by putting coffee grounds or instant coffee in open containers. Shut the doors and let the coffee do the work for a few days. When you open the door, it will smell much better.
Shipping Containers Aren't Always Cheap
Some people feel that shipping containers come at an affordable price because they've been discarded by companies that no longer need them. That may have been true long ago, but there is a good deal of demand for them today. People are using shipping containers in unique architectural designs and for a multitude of purposes.
The cost of a shipping container is going to be more than many other shed or garage options. You can build a wooden shed for cheaper, but they won't offer the same security and durability that a metal shipping container will.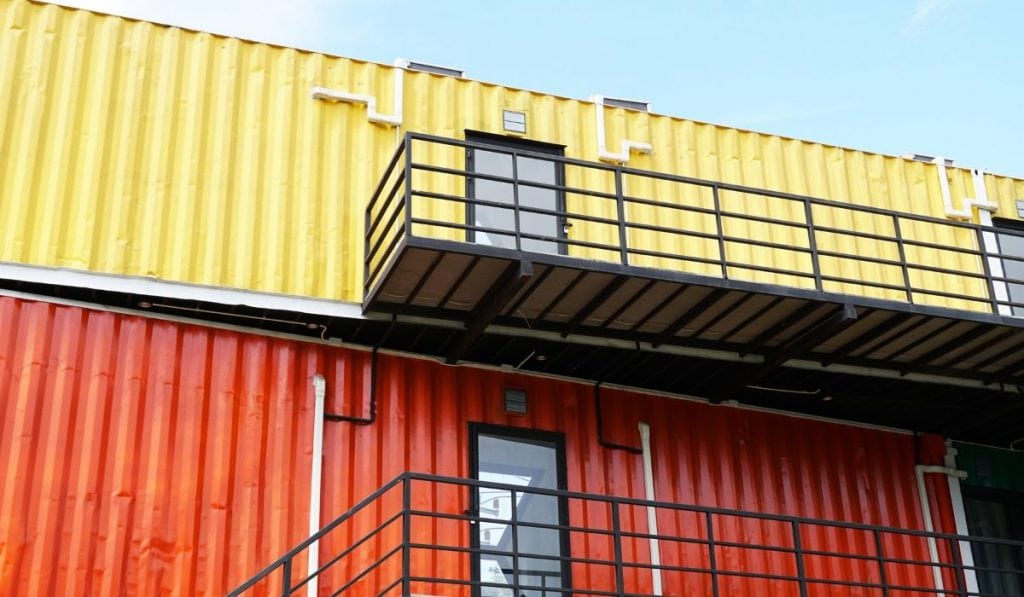 You Can Stack Them
Of course, one of the benefits of shipping containers is that you can stack them on top of each other. If you need ever-growing storage space, then this will fit the bill nicely.
These are just some of the things you'll need to know before buying a shipping container. They're a terrific multi-use storage item and will stand the test of time.
Several companies sell shipping containers that can also give you good advice about what you need to know and what type of maintenance will keep your container in the best condition for as long as possible. Done right, these can be excellent storage solutions with the durability and security you need.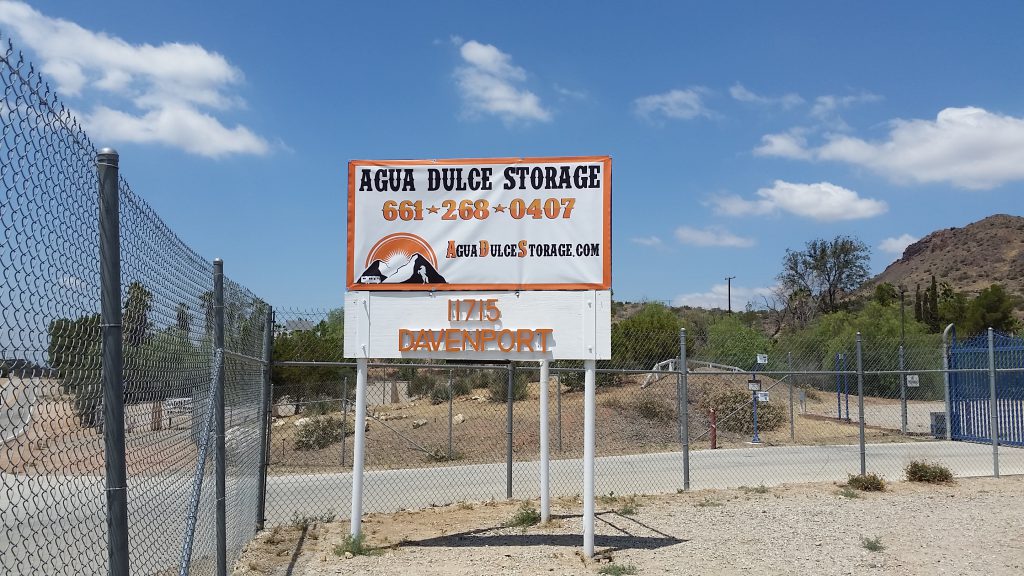 If you need space to store your shipping containers in the greater Santa Clarita Valley, we may have a space for you. Here at Agua Dulce Storage, we got you covered! We offer a wide selection of parking units to accommodate your every need. To learn more about our storage facility, please check out our website at https://aguadulcestorage.com/.